About Austin Krueger
Austin works as a cost analyst for TDS Telecom in the Government and Regulatory Affairs team. He has a marketing degree from UW-Whitewater and has worked in various departments including marketing, sales and network services since joining TDS in 2004. He is a huge sports fan – if he's not at work, odds are you can find him at Miller Park, Lambeau Field, Camp Randall or the Kohl Center watching the game. In his spare time, he's chairman of a local non-profit, avid music fan, rec sports MVP and an early adopter when it comes to most new technologies.
Author Archive | Austin Krueger
The story of this famous band will probably sound a bit familiar—guys who were already part of different struggling groups looked for something better. And boy did they find it. This band formed in 1991 and have sold more than 5 million of their self-titled album.
It's not often you can say you golfed for a good cause, but at TDS' recent charity golf event, participants helped raise money for two very worthy Dane County, Wis. organizations.
Recently one of the most influential rock acts in music history decided to hang it up for good. And while not all of the original band members are still playing with the group, they have toured and made music for all of us to enjoy. In honor of these guys splitting and moving on to solo careers, I want to highlight one of the most significant albums in progressive rock – one that inspired the next generation of musicians.
This Grammy Award-winning band may have fallen under your radar, and you might not even know about their "accidental" start, but that doesn't mean you won't like their sound.
Rolling Stone, Jimmy Page, Brad Pitt, Bob Dylan, and David Bowie all agree this is one of the best albums of all time, by an artist many call the greatest song writer of all time—and odds are, you've never heard it. Find out more about Jeff Buckley's Grace and score it for only $5.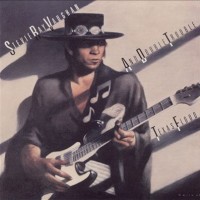 Stevie Ray Vaughan deserves to be on the list of guitar greats, right along side of Jimi Hendrix, Eddie Van Halen, and Eric Clapton. Texas Flood was his first album...and an awesome one at that, going double platinum.
For a band that certainly doesn't have the instant name recognition of many other 90's acts, Alice in Chains put out really good music for a long time. They've sneakily sold almost 30 million albums worldwide, probably over double what anyone would have expected. Dirt may be the peak of the band's albums and certainly worth $5 bucks.
Recognized as one of the 100 best albums released between 2000-2010, 'Discovery' is an electronic story. The songs blend together, not unlike Pink Floyd's classic Dark Side of the Moon. It's an honest album filled with music the never-seen-in-person Daft Punk duo simply liked and thought was fun. For $5, it's well worth a listen.
At the time Who's Next was released, it was considered a cross between hard rock and a rock opera. In fact, this album began as a full-on rock opera but the project proved to be too complex. Instead, it was changed to a studio album which probably couldn't have worked out any better for the band. This album has received countless accolades...and you can score it for only $5.
The Stokes and Is This It burst onto the scene in a big way. After being released in October of 2001, the album quickly gained notoriety from every major critic in the books. The acclaim was crazy—5 out of 5 stars, 9.5 out of 10, top ten debut album of all time, top 20 album of the 2000s and one of the top 1000 albums to hear before you die. Today, you can own it too...and for only $5.
TDS Connect Blog
Learn more about how TDS can keep you connected in the home with Internet, TV, TDS Fiber, DVR and phone services and solutions.
Connect:
Stay connected with TDS Home for the latest news.