Tag Archives | TDS Fiber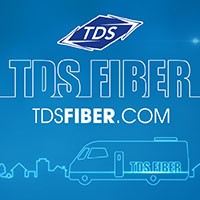 Did you hear the news? We're bringing world-class fiber-optic services to your area—four communities many of us TDS employees already call home (Go Spartans! Go Panthers! Go Norskies! Go Silver Eagles!).
TDS Connect Blog
Learn more about how TDS can keep you connected in the home with Internet, TV, TDS Fiber, DVR and phone services and solutions.
Connect:
Stay connected with TDS Home for the latest news.