About TDS Official
Official news and alerts from TDS.
Author Archive | TDS Official
Here are the details about how to get state-of-the art TDS Fiber in Stoughton, Wisconsin. We've been busy building in the Stoughton community all summer long. We thought we'd take a few moments to answer some frequently asked questions because we know you're as excited as we are!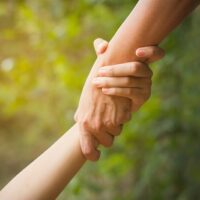 A TDS employee was recently the recipient of kindness and help from strangers that saved his life—but that's not the only good Samaritan story we've had recently. Another TDS employee was able to offer assistance to someone in need at a time of crisis. Let both of these stories be a reminder that, even when times are tough or stressful, there are lots of good people around willing to help!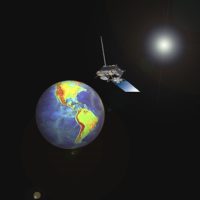 Twice a year, all television customers (not just TDS TV customers) may experience some degree of television interference due to sun outages. This fall, that window is expected to start around October 5 and last until around the 13th. What are sun outages? Get the scoop.
We couldn't be more pleased to have TDS logo and TDS Fiber web address be at the epicenter of 10-acres of fun in Stevens Point, Wisconsin. It's all thanks to the Feltz Family Farms corn maze. Get the scoop!
With the weather turning colder, it's the perfect time to cozy up on the couch and watch great shows and movies—and now you can get them for half off! For a limited time, new SHOWTIME® subscribers can purchase this premium channel for only $5.50 a month. Get the scoop on all the great things you can watch for that low price.
If you haven't heard about our referral program, you're missing out on free money. You could be getting up to $75 worth of credits on your next bill and up to $450 a year. Get the scoop and start saving!
Good news! New multicast channels are coming to many different channel lineups. In the wider Boston, New Hampshire area (which…
more...
Beginning July 31, 2020, the HBO GO® app will no longer be available on most devices. If you've been enjoying HBO GO with your current HBO subscription, we think you'll love HBO Max™. Get the scoop on how to access HBO Max so you never miss a minute!
If you visit tds.net to log in to your TDS® email, you've probably noticed the top of the page has been redesigned! It's now sleeker and less cluttered. Learn more about how to log in to reach your email and your account.
We wanted to let you know that we're currently negotiating with NFL Network. If an agreement isn't reached, the some channels may be removed from the TDS TV/TDS TV+ lineup on July 31, 2020. Get the details.

TDS Connect Blog
Learn more about how TDS can keep you connected in the home with Internet, TV, TDS Fiber, DVR and phone services and solutions.
Connect:
Stay connected with TDS Home for the latest news.