About TDS Official
Official news and alerts from TDS.
Author Archive | TDS Official
TDS phone services and 9-1-1 availability has been impacted by the bombing in Nashville. Get updates about service restoration efforts for those impacted in Tennessee.
Time is running out on this great sale! New customers to SHOWTIME® can purchase the premium channel for 50% off its regular rate of $10.99 a month for six months and the sale ends on December 31. Find out what you've been missing and why you should grab this offer before it's too late.
TV channel blackouts are on the rise—how come? Learn more about how fewer ad dollars, rising production costs, and media consolidation are impacting negotiations for TV content.
We received news on Veteran's Day and we couldn't be more proud to share the news. The Wisconsin Department of Workforce Development (DWD) announced we have been awarded a Gold Level Award as part of its Vets Ready Initiative. Get the scoop.
From wildfires and ice storms, to hurricanes and high winds, there's a lot happening across the U.S. that is impacting TDS services. Get the scoop on the latest details.
Here are the details about how to get state-of-the art TDS Fiber in Stoughton, Wisconsin. We've been busy building in the Stoughton community all summer long. We thought we'd take a few moments to answer some frequently asked questions because we know you're as excited as we are!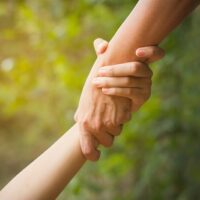 A TDS employee was recently the recipient of kindness and help from strangers that saved his life—but that's not the only good Samaritan story we've had recently. Another TDS employee was able to offer assistance to someone in need at a time of crisis. Let both of these stories be a reminder that, even when times are tough or stressful, there are lots of good people around willing to help!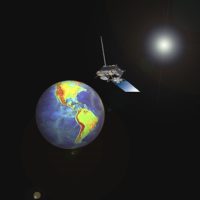 Twice a year, all television customers (not just TDS TV customers) may experience some degree of television interference due to sun outages. This fall, that window is expected to start around October 5 and last until around the 13th. What are sun outages? Get the scoop.
We couldn't be more pleased to have TDS logo and TDS Fiber web address be at the epicenter of 10-acres of fun in Stevens Point, Wisconsin. It's all thanks to the Feltz Family Farms corn maze. Get the scoop!
With the weather turning colder, it's the perfect time to cozy up on the couch and watch great shows and movies—and now you can get them for half off! For a limited time, new SHOWTIME® subscribers can purchase this premium channel for only $5.50 a month. Get the scoop on all the great things you can watch for that low price.

TDS Connect Blog
Learn more about how TDS can keep you connected in the home with Internet, TV, TDS Fiber, DVR and phone services and solutions.
Connect:
Stay connected with TDS Home for the latest news.