About TDS Official
Official news and alerts from TDS.
Author Archive | TDS Official
The news is fresh off the presses. We're building a state-of-the-art fiber network in your community. This means you can choose up to 1Gig internet speeds (with up to 400Mbps uploads!) plus TDS TV®, our all-digital TV, and crystal-clear phone service. Get all the info.,
Great news! Enjoy a free trial of SHOWTIME® from now until April 19, compliments of SHOWTIME® and TDS.
Check out our new, incredibly easy to use, mesh network service called TDS Wi-Fi+. Unlike a single point router or modem, Wi-Fi+ is a mesh network that broadcasts wireless signals from multiple places your home, providing a full blanket of coverage—plus it offers a variety of fantastic control features you've been looking for.
TDS is committed to offering reliable, resilient communications service to our customers, in good times and in times of crisis. We'd like to share our operations support and business continuity strategy with you, so you can rest assured your service is supported.
Think twice before plugging your phone or device into the USB charging stations in public places. The Los Angeles County District Attorney's Office is warning travelers that criminals may set up USB charging stations to infect devices with malware. When you plug in (even using your own cables) these stations download malware that could lock your device or export data and passwords directly to the scammer.
There's an FCC-mandated change that may impact the network affiliate signals for Wisconsin TDS TV® customers in Bloomington, Johnson Creek, New Munster, Bohners Lake, Wheatland, Waterford, and Wind Lake.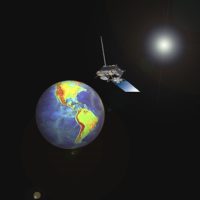 Twice a year, all television customers (not just TDS TV customers) may experience some degree of television interference due to sun outages. This fall, that window is expected to start around October 5 and last until around the 13th. What are sun outages? Get the scoop.
The TDS retail store is now open for business in Coeur d'Alene. To celebrate, TDS is holding a three-day grand opening event October 3-5 at the new store, located at 2834 N. Ramsey Rd., Suite 109 in Coeur d'Alene, next to WinCo Foods.
We know you've been asking for clearer, easier-to-understand bills—and now they're coming! The new look and feel is rolling out starting out this month, so watch your inbox or mailbox. If you're used to the older format, what you're going to see will be a big change for the better. Get a guided tour of the new bills so you're ready when they arrive.
We've holding TDS question and answer sessions. We're sitting down with residents and explaining the TDS Fiber building process and also taking questions—and in many cases, people are wondering the same things. Here are the answers to those common questions.

TDS Connect Blog
Learn more about how TDS can keep you connected in the home with Internet, TV, TDS Fiber, DVR and phone services and solutions.
Connect:
Stay connected with TDS Home for the latest news.