About TDS Guest Author
Official news and alerts from TDS Guest Blogger.
Author Archive | TDS Guest Author
Amazon's second Prime Day event of 2022 is starting October 11 with loads of savings well before Black Friday. This means other big stores are jumping in with some great deals and we've rounded up some of places you should start looking for competitive discounts.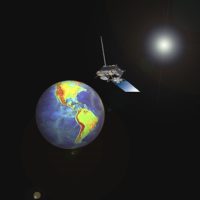 Twice a year, all television customers (not just TDS TV customers) may experience some degree of television interference due to sun outages. This fall, that window is expected to start around October 5 and last until around the 13th. What are sun outages? Get the scoop.
The upcoming television season is sure to excite! From broadcast to streaming, check out the new shows and season premieres…
more...
Amazon Prime Video is the exclusive home of Thursday night NFL games this year, marking the first time an NFL slate is available only on a streaming service—but with TDS TV+, there's an easy and fast way to get to the games.
From September 15 to October 15, TDS observes Hispanic Heritage Month—a month celebrating the culture and history of Spain, Mexico, the Caribbean, and Central and South America. Check out some television shows featuring Latinx leads and characters!
TDS strives to ensure their associates feel passionate, driven, and cared for within the organization. One of the ways it fosters opportunities to gain business knowledge and career growth is through TDS Telecom University (TDS-U). Read about a current student's experience!
As the summer winds down, it's time to go back-to-school shopping. A TDS intern and college student gives you eight fantastic tech ideas for the upcoming school year.
Looking for something new to watch? TDS TV® and TDS TV®+ customers are in luck! HBO/Cinemax are teaming up once again for a free preview, Sept. 6-10. Now's the chance to rewatch your favorite classics or find a new show to binge.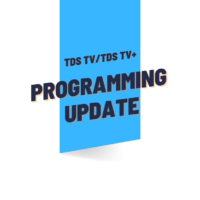 Due to a programmer decision, Outside TV is being discontinued Sept. 1, 2022. The channel is currently offered TDS TV channel 650SD/1650HD on and channel 142 on TDS TV+. 
Summer is well underway, and most of us are probably taking advantage of the warm weather. For the days that are just a bit too hot to be outside, sit back and enjoy one of these fun summer-themed movies!

TDS Connect Blog
Learn more about how TDS can keep you connected in the home with Internet, TV, TDS Fiber, DVR and phone services and solutions.
Connect:
Stay connected with TDS Home for the latest news.