About TDS Official
Official news and alerts from TDS.
Author Archive | TDS Official
We know you've been asking for clearer, easier-to-understand bills—and now they're coming! The new look and feel is rolling out starting out this month, so watch your inbox or mailbox. If you're used to the older format, what you're going to see will be a big change for the better. Get a guided tour of the new bills so you're ready when they arrive.
We've holding TDS question and answer sessions. We're sitting down with residents and explaining the TDS Fiber building process and also taking questions—and in many cases, people are wondering the same things. Here are the answers to those common questions.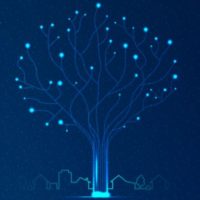 The expression "there's no time like the present" definitely applies to registering for TDS Fiber. Yes, even if service isn't launching in your neighborhood for a while, there are lots of really great reasons to register now—five of them, to be exact. Find out what you'll get for being the early bird.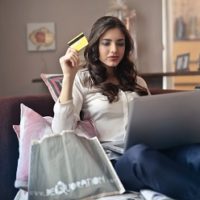 Fun fact: you have three great at-home shopping options as part of your TDS TV channel lineup: Home Shopping Network (HSN), QVC, and Jewelry Television (JTV) With an ever-changing assortment of the latest items, HSN, QVC and JTV are your go-to source for an amazing assortment of products. Check out what you can watch (and buy) in the next few days.
Big news! TDS announces plans to build a fiber-to-the-home network in Idaho's fast-growing Coeur d'Alene area.  The fiber network will ultimately connect more than 42,000 homes and businesses across Coeur d'Alene, Post Falls, Hayden, and Rathdrum. Get the full story.
If we've announced that we'll be working in your area, read on to learn a little more about why we hang cable on utility poles and what that process looks like (hint: it's a lot more involved than you probably think!). Not only will you better understand the activity you're seeing, you may end up with enough pole knowledge to impress your family or win at your next trivia night :-).
When we build a new network or make network upgrades, our employees and contractors work diligently to get the network infrastructure in place. That said, you may have the hardest part—waiting. To help you understand what we'll be busy doing in the coming months (and why it can take what feels like a long time), check out these 9 network build facts.
Spring has sprung and, accordingly there lots of fun, happy movies perfect for the season to watch on TDS TV On Demand. From family flicks and movies about families, to romances and comedies, you'll find loads of options If all of that positivity is too much for you, we do have a few darker choices to get your heart beating in a whole different way.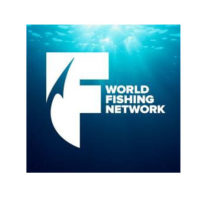 There's something FINtastic about the World Fishing Network and, starting today, you can reel in a free month of viewing! Find out more about all of the great shows you can catch.
If you use, or are thinking of applying to Lifeline, you should know about some important changes coming to the program. The government recently began a multi-year transition to a centralized system for processing Lifeline applications and renewals. This new system is called the Lifeline National Verifier. Learn more about the changes and how it will impact you.

TDS Connect Blog
Learn more about how TDS can keep you connected in the home with Internet, TV, TDS Fiber, DVR and phone services and solutions.
Connect:
Stay connected with TDS Home for the latest news.