About TDS Official
Official news and alerts from TDS.
Author Archive | TDS Official
Spring has sprung and, accordingly there lots of fun, happy movies perfect for the season to watch on TDS TV On Demand. From family flicks and movies about families, to romances and comedies, you'll find loads of options If all of that positivity is too much for you, we do have a few darker choices to get your heart beating in a whole different way.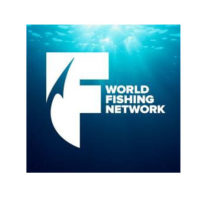 There's something FINtastic about the World Fishing Network and, starting today, you can reel in a free month of viewing! Find out more about all of the great shows you can catch.
If you use, or are thinking of applying to Lifeline, you should know about some important changes coming to the program. The government recently began a multi-year transition to a centralized system for processing Lifeline applications and renewals. This new system is called the Lifeline National Verifier. Learn more about the changes and how it will impact you.
For the entire month of April, enjoy a free preview of the Outdoor Channel on TDS TV! You'll find it on channel 636 SD or channel 1636 HD. Find out more about the great shows you can watch and how to order if you want to keep it!
Add Showtime's huge array of star-studded movies, sports, comedies, documentaries, and original series to your TDS TV lineup for just $10.99 a month for a year. Think about that for a second—for the price of one movie theater ticket you'll get hundreds of hours of entertainment right in your home!
This month you can watch three Oscar winning films—plus lots of fun blockbusters and fantastic family options to boot!  Grab your remote and get watching because you've got a lot to movies to enjoy.
WJXT and its multicast This TV are launching on TDS TV! Before the end of the month, you'll find WJXT on channel 4 in SD and channel 1004 in HD. For This TV, head to channel 42 (available in SD only).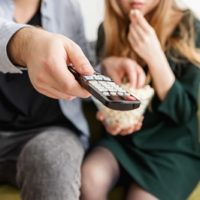 We're streamlining the premium channel lineup to match the time zones where TDS TV Customers live. Find out what's changing so you can update any schedule recordings so you won't miss a thing!
A communications tower on the summit of Sugarloaf Mountain in Carrabasset Valley, Maine was severely damaged by hurricane strength winds yesterday afternoon. The tower is owned by Somerset Telephone Company d/b/a TDS Telecom (TDS®) and hosts several cellular phone carriers, as well as other third party communication services.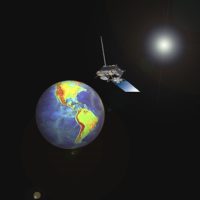 Twice a year, all television customers (not just TDS TV customers) may experience some degree of television interference due to sun outages. This spring, the solar satellite interference is expected from about February 25 until March 12. What are sun outages? Click to read more.

TDS Connect Blog
Learn more about how TDS can keep you connected in the home with Internet, TV, TDS Fiber, DVR and phone services and solutions.
Connect:
Stay connected with TDS Home for the latest news.