About TDS Official
Official news and alerts from TDS.
Author Archive | TDS Official
Update #5: The severed fiber optics in Yuma have been repaired and services restored. If you are still experiencing issues with your TDS service in Tennessee, please call us at 888-225-5837. Update #4: There are two separate fiber cuts impacting TDS' services in the Parsons area. The severed fiber optics in Powell have been repaired and services restored. In Yuma, technicians are on-site and splicing is underway.
Starting today Newsmax is joining the TDS TV Expanded Programming package. You'll find on channel 209 in SD and on channel 1209 in HD. Find out what you'll find on this new option.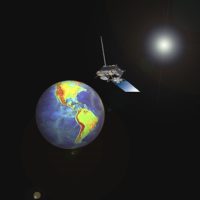 Twice a year, all television customers (not just TDS TV customers) may experience some degree of television interference due to sun outages. This fall, that window is expected to start around October 5 and last until around the 13th. What are sun outages? Get the scoop.
We've holding what we call "Fiber Forums." We're sitting down with residents and explaining the TDS Fiber building process and also taking questions—and in many cases, people are wondering the same things. Here are the answers to those common questions.
LOADS! There's regular channels, premium channels, Stingray channels—plus movies. Combined you have the on demand content of more than 2,097 channels! Learn more about what you can watch on TDS TV.
You want blockbusters and highly rated movies? You'll find them on TDS TV on Demand. This month start with the scary Hereditary, then fall for the love story/drama Adrift, and enjoy fun blockbusters like Ocean's 8, Jurassic World: Fallen Kingdom, and the latest Star Wars prequel—plus some lesser-known gems to discover!
You hear a lot about how great fiber-optic technology is, but you might not understand why. Let's put it this way: fiber means you'll experience more. More speed, more bandwidth, and more reliability—but why don't we just show you? In less than 3 minutes, you'll understand why fiber is, quite simply, the best technology you can get.
There are a lot of websites out there that promise to pay your bills on your behalf. In theory these services are a big time saver. In reality though, things might not go quite so smoothly.
Break's not over yet so there's still time to battle the dreaded summer slide. We brainstormed with Tri 4 Schools to come up with ways to meld technology and activity to keep your kids engaged in both body and mind.
Two new channels are here! This TV is coming to channel 41, and Me TV is now available in crystal-clear high definition on channel 1019. These channel additions impact TDS TV customers in Burlington, Elk Horn, Johnson Creek, New Munster, Waterford, Watertown, Wind Lake, or Wheatland, Wisconsin. Find out more about these new choices in your lineup.

TDS Connect Blog
Learn more about how TDS can keep you connected in the home with Internet, TV, TDS Fiber, DVR and phone services and solutions.
Connect:
Stay connected with TDS Home for the latest news.