Archive | TDS TV
RSS feed for this section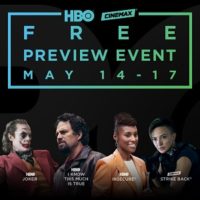 Good news, TDS TV customers: you're getting a preview weekend of HBO and Cinemax! The shows and movies on all of these channels will appear in your channel lineup starting May 14 and won't end until Monday, May 17.

TDS Connect Blog
Learn more about how TDS can keep you connected in the home with Internet, TV, TDS Fiber, DVR and phone services and solutions.
Connect:
Stay connected with TDS Home for the latest news.