About Guest Blogger
Guest blogger for TDS Home.
Author Archive | Guest Blogger
Contact tracers, the folks who work for state health departments to try to track anyone who may have been exposed to COVID-19, are an important part of our road to recovery. But some scammers are pretending to be contact tracers so they can profit off of the current confusion. Find out what you need to watch out for.
Many of us are paying close attention to the guidance from federal, state, and local governments during this COVID-19 health emergency. Unfortunately, scammers are also paying attention. Some are even pretending to be affiliated with the government—just to scam you out of money. The FTC gives you three ways you can help protect yourself and others from these scammers.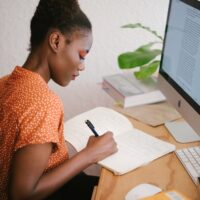 College students may no longer be on campuses right now, but that doesn't mean they've been able to move away from scams. Get the scoop on the latest COVID-19 scam that's targeting the younger generation.
Finding a pet may be a little different during the pandemic. While many shelters, rescue leagues and breeders are closed for in-person visits, many are still posting photos and videos of available animals, and hosting online meet-and-greets. But like any major decision, it pays to do your homework—especially because scammers are trying to take advantage of the situation.
Having your work space be at home may only be increasing the amount of time you're spending in front of a screen—after all, it's harder to get away and, with COVID-19, many of us are turning to recreational screen time to pass the time while social distancing. Help reduce eye strain with these nine tips.
We know there's been a flood of information and updates about the government's economic impact payments, or so-called stimulus checks, lately. Here's what you need to know about the stimulus payments and how to avoid scams related to them.
Lots of us are working at home when we've never done it before. Beyond contending with pets and kids as coworkers, you also need to be mindful of the security of your home network. Get six tips to make sure your work-at-home life stays safe and secure.
You've probably heard the news by now—the government is sending out relief checks as part of the federal response to the coronavirus. Scammers heard the same thing, and they're hoping to cash in on yours. The FTC shares a few things about how this will—and will not—work so you can spot the scams.
National policies regarding the COVID-19 virus continue to evolve and now, many of us are living under "safer at home" orders. This means that nonessential business are closed—including gyms. Here are eleven online resources you can use to help you stay active while abiding by the law as we all hope to flatten the curve.
We're in unprecedented times here, so whatever you do to make your workday work and keep your child content, good on you! We've pulled together some great ideas and online resources to help make it easier on everyone.

TDS Connect Blog
Learn more about how TDS can keep you connected in the home with Internet, TV, TDS Fiber, DVR and phone services and solutions.
Connect:
Stay connected with TDS Home for the latest news.