About Guest Blogger
Guest blogger for TDS Home.
Author Archive | Guest Blogger
With Thanksgiving just a few short days away, we asked our employees to share a few of their favorite recipes…
more...
TDS employee Sarah Reister is an avid animal lover. Currently, her household includes Kero the chinchilla, Snakerdoodles the ball python,…
more...
Earlier this month, one TDS employee participated in a 24-hour gaming marathon to raise money for charity. That's right. Doug Gilbertson, Network Specialist at TDS Telecom, is an avid supporter of Extra Life, a 24-hour fundraising and gaming marathon that supports Children's Miracle Network Hospitals across the country.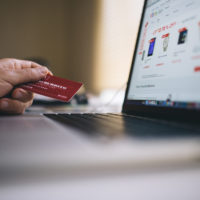 If you're someone who prefers to avoid the crowds by purchasing your holiday gifts online, be sure to keep an eye out for potential scams. According to the Better Business Bureau (BBB), scammers are now using advertisements on social media sites, like Facebook and Instagram, to fool shoppers.
Don't get spooked by the Halloween costume frenzy! Coming up with ideas, shopping for the perfect accessories, and finally getting…
more...
If fall has you spending more time indoors, don't fret about missing your workout—just relocate to your living room. Working out while watching TV is a great example of multitasking—and one that may actually yield productivity.
This month marks the 15th year of National Cybersecurity Awareness Month (NCSAM)—an annual initiative designed to raise awareness about the…
more...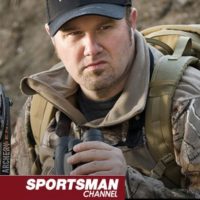 If you love hunting, fishing, and outdoor adventure, then you're in luck. During the entire month of October, TDS TV customers can enjoy a free preview of the Sportsman Channel. With nearly 200 shows to choose from, the Sportsman Channel has the perfect show for every outdoors enthusiast.
If you're part of a CSA, you know that it can be challenging to figure out ways to use some of the unfamiliar or over-abundant produce that comes in CSA boxes. To help you out, here are some recipes, courtesy of the Food Network, that turn four commonly problematic CSA vegetables into mouthwatering dishes.
The Better Business Bureau (BBB) reminds us that it can be a dog-eat-dog world in cyber space. The BBB reports that 80 percent of pet advertisements have the potential of being fraud—which means you're more likely to be scammed than successful in your dog search! Find out what to look for and how to protect yourself.

TDS Connect Blog
Learn more about how TDS can keep you connected in the home with Internet, TV, TDS Fiber, DVR and phone services and solutions.
Connect:
Stay connected with TDS Home for the latest news.