About Missy Kellor
Missy works on the Corporate Communications team and reports stories to TDS employees and customers. This is right up her alley because she's an extrovert and also a big fan of research (really, she'll look up just about anything that strikes her interest). Missy is a native of Madison, Wis. with an undergraduate in Anthropology and a master's degree in Life Sciences Journalism from the University of Wisconsin-Madison. Her interest in the Internet as a mass media shaped her work towards a PhD in Journalism and Mass Communications. She's also worked as an editorial assistant, copywriter, and production artist. In her off hours, Missy is a crafter, Pinterest addict, reader, wife, and mom of two kids. You can find Missy on
G+
and on
Twitter
.
Author Archive | Missy Kellor
The Federal Trade Commission (FTC)is warning of a new variation on government imposter scam—this time claiming your Social Security Number has been suspended. A caller claims to be protecting you from a scam, all the while actually trying to lure you into one.
Labor Day weekend is one of the most popular times to go camping, but forget the hot dogs—there's so much more you can do over an open fire. Check out some creative ideas straight from our employees.
There are lots of things described as "pop-ups." Jiffy Pop popcorn, pop-up campers, pop-up tents, and pop-up shops—but now there's something new to add to the list: TDS Fiber pop-up events.
Not everyone at TDS has groupies, but Mark, one of our senior analysts, does. That's because he has more than just qualities of a rock star employee—he actually IS a rock star. Mark headlines The Mark David Group. That's Mark's powerhouse blues/rock band of about 20 years. 
If you're a superhero fan, TDS TV on Demand has you covered with Avengers: Infinity Wars and also Deadpool 2—but is a lot more on tap. Start with a Gabrielle Union thriller, or Melissa McCarthy's latest comedy, and finish out the month with the power-house ensemble piece, Book Club. For the kids, we have Show Dogs ready to entertain.
Data breaches aren't going away—in fact, data indicates that they're happening more often than ever before. Once your data is out there, then what happens? Your email or other accounts can get hacked using a technique called "credential stuffing."
If you have the TDS TV Expanded or Expanded Plus programming package, you already get all of Stingray's commercial-free, curated content on the go—all without paying for any additional streaming services.
After three decades, hundreds of shows, and thousands of pointy teeth, Shark Week 2018 celebrates their milestone with all-new jaw-dropping shark stories. Tune in (maybe with a chum?) and catch shows featuring unexplored locations and gain extensive insight into the mysterious world of sharks.
The Better Business Bureau is warning consumers about a new kind of tech support scam. Typically these kinds of cons involve a phony representative helping you "fix" a fake computer problem for a fee. Now scammers are trying a new approach by offering you a refund instead—but there's a catch (of course).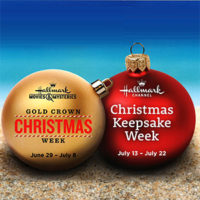 Just like stores have Christmas in July sales, Hallmark Channel and Hallmark Movies & Mysteries are getting into the action. They're showing more than a hundred holiday movies in the middle of summer (buzzkill: Christmas is only 180 days away!).

TDS Connect Blog
Learn more about how TDS can keep you connected in the home with Internet, TV, TDS Fiber, DVR and phone services and solutions.
Connect:
Stay connected with TDS Home for the latest news.