About Missy Kellor
Missy works on the Corporate Communications team and reports stories to TDS employees and customers. This is right up her alley because she's an extrovert and also a big fan of research (really, she'll look up just about anything that strikes her interest). Missy is a native of Madison, Wis. with an undergraduate in Anthropology and a master's degree in Life Sciences Journalism from the University of Wisconsin-Madison. Her interest in the Internet as a mass media shaped her work towards a PhD in Journalism and Mass Communications. She's also worked as an editorial assistant, copywriter, and production artist. In her off hours, Missy is a crafter, Pinterest addict, reader, wife, and mom of two kids.
Author Archive | Missy Kellor
Sure, there's a sale at Best Buy, Amazon, GameStop, Walmart, but lots of other places have great, unique Star Wars items to offer. Curated by a TDS Star Wars nerd, here is what could be the most complete list of places having special sales and launches just for today.
Better late than never—Major League Baseball is back, and you can catch the action all season long on TDS TV®+.
National Waking Day is today, the first Wednesday in April. The day celebrates the easiest way to be healthy: walking. Walking for 30 to 60 minutes per day can improve your health so check out these beautiful hiking trails in and around TDS communities across the country!
TDS is now waiving international long-distance charges to Ukraine so customers can reach friends and family. We hope this helps our customers stay connected to their loved ones during this most difficult time of war.
Signs of spring mean you might be diving into a variety of projects around your house, from landscaping to cleaning—but before you get too far, be sure to check out these helpful tips.
Beginning today, if you subscribe to the Explore (TDS TV+) or Starter (TDS TV) channel package, you're getting more channels in your lineup! Hallmark and Hallmark Movies & Mysteries are now yours to enjoy all day, every day.
On TDS TV and TDS TV+ you get seven different HBO channels plus eight Cinemax options all day, every day so there's always something great on whenever you grab your remote. Here are seven things you should watch during the preview.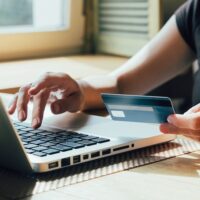 TDS ePay is our free online bill payment option you can view and control using your TDS Online Account. It is truly the easiest and best way to pay your bill. Don't believe us? We're going to give you 7 reasons why it's true (and, hopefully, inspire you to get started today!)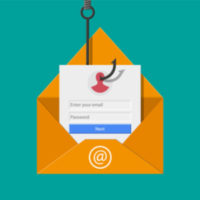 Phishing alert! Our fraud team is reporting a new round of phishing emails. This email has many of the classic hallmarks of a phishing attempt. Check it out.
TDS has some swag for The Big Game and we want to give you the opportunity to win. Check out…
more...

TDS Connect Blog
Learn more about how TDS can keep you connected in the home with Internet, TV, TDS Fiber, DVR and phone services and solutions.
Connect:
Stay connected with TDS Home for the latest news.