About Missy Kellor
Missy works on the Corporate Communications team and reports stories to TDS employees and customers. This is right up her alley because she's an extrovert and also a big fan of research (really, she'll look up just about anything that strikes her interest). Missy is a native of Madison, Wis. with an undergraduate in Anthropology and a master's degree in Life Sciences Journalism from the University of Wisconsin-Madison. Her interest in the Internet as a mass media shaped her work towards a PhD in Journalism and Mass Communications. She's also worked as an editorial assistant, copywriter, and production artist. In her off hours, Missy is a crafter, Pinterest addict, reader, wife, and mom of two kids.
Author Archive | Missy Kellor
There's still plenty of time to scream along to some fantastic Halloween movies to get you in the spooky season mood. We're rounding up some great options in a variety of categories—both new releases and old favorites—and for a variety of ages.
Post-pandemic some of the energy that used to be consumed in an office setting has been shifted home—including to yours if you or someone in your house now works or attends school from home. Get six tips for saving energy so your bill doesn't take a hit.
Pull on your favorite sweatshirt and curl up on the couch because every TDS TV and TDS TV+ customer is getting Hallmark Channel, Hallmark Drama, and Hallmark Movies & Mysteries included in their channel lineup in October!
It's a free preview weekend for TDS TV and TDS TV+ customers! Watch HBO® and Cinemax® FREE for four days and be entertained with original series, hit Hollywood movies, and more.
In 19 states and 29 area codes that TDS serves, customers will soon have to dial 10 digits (area code + telephone number) when making a local call. Get the details about who, what, when, where and why this change will happen.
Scammers are trying to capitalize on the FCC's Emergency Broadband Benefit Program by setting up illegitimate websites that ask for payments in return for devices and services. The FCC has issued a consumer advisory.
When you receive email that doesn't seem quite legit, you've been warned not to click on links or open unknown email attachments. Now there's something new you need to be on the lookout for. The Better Business Bureau (BBB) is warning consumers about phishy QR codes.
When you visit your My Account customer portal, you'll immediately notice it has a whole new look and feel. Once you log in, you'll see your Account overview. It's a simple, at-a-glance dashboard where you can view all your account highlights in one place. Get the details!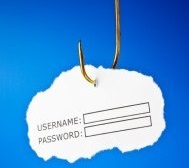 We talk to you fairly often about phishing scams. That's because, unfortunately, scammers use our name in emails to try and trick you into revealing personal information. Today, the Federal Trade Commission (FTC) revealed the commissioner's name is also being used in a phishing campaign. Learn more about what's happening.
TDS' Green Associate Resource Group is inviting everyone to give Plastic Free July a try. Don't be intimidated by the name—you can also think of it as Plastic Reduction July or Plastic Conscious July. The important thing is to become more aware of ways you reduce (and find alternatives for) single-use plastic at home, school, and work. The goal isn't to shame, but to inspire small changes that collectively can have a huge impact.

TDS Connect Blog
Learn more about how TDS can keep you connected in the home with Internet, TV, TDS Fiber, DVR and phone services and solutions.
Connect:
Stay connected with TDS Home for the latest news.