About Missy Kellor
Missy works on the Corporate Communications team and reports stories to TDS employees and customers. This is right up her alley because she's an extrovert and also a big fan of research (really, she'll look up just about anything that strikes her interest). Missy is a native of Madison, Wis. with an undergraduate in Anthropology and a master's degree in Life Sciences Journalism from the University of Wisconsin-Madison. Her interest in the Internet as a mass media shaped her work towards a PhD in Journalism and Mass Communications. She's also worked as an editorial assistant, copywriter, and production artist. In her off hours, Missy is a crafter, Pinterest addict, reader, wife, and mom of two kids. You can find Missy on
G+
and on
Twitter
.
Author Archive | Missy Kellor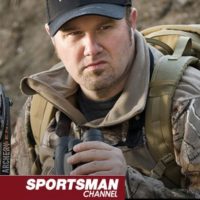 From archery and big-game hunting, to everything about fishing and firearms, the Sportsman Channel is launching May 15 in the TDS TV Sports Tier on channel 644.
The social media platform revealed last week that a bug in the systems left all Twitter passwords exposed in an internal log. Beyond changing your password, Twitter has additional advice for you—tips that really applies in every data breach situation.
Immerse yourself in TDS Fiber speed and TDS TV at Tim O'Brien's brand new (and gorgeous) model home in their Providence neighborhood in Sun Prairie, Wis.
In a tech support scam, you're tricked into believing you must give remote access to your computer to solve a tech crisis of some sort. The Federal Trade Commission (FTC) is warning about a new variation on this scam that banks on their good name and real history.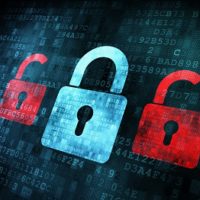 It was not a great week for consumers or their personal and payment information. In a matter of days, SIX companies announced that data breaches could have exposed customer data from millions of customers. Given today's digital world—even if you managed to avoid being impacted this week—it's never a bad time to review some steps you can take after a breach:
A personality quiz app posted by a company called Cambridge Analytica has put Facebook apps front and center. Learn three different Facebook settings you can change to help stay in control over what information is shared.
The Hallmark Channel has new movies and series just in time for spring. If you have Hallmark as part of your programming package, tune in and watch FOUR new movies and two new series (bonus: plus one more new movie on Hallmark Movies & Mysteries!). Hallmark's Spring Fever event starts on March 17 (St. Patrick's Day—your lucky day!).
As a technology company, we have to admit, Pi Day is something we can get behind. Pi Day is celebrated on March 14 (3.14) every year since the Greek letter "π", used to represent the ratio of the circumference of a circle to its diameter is approximately 3.14159. Get in on the fun with activities and recipe ideas!
Everyone wants great things to watch at a great price and, thanks to SHOWTIME, you can make it happen. For a limited time add SHOWTIME® to your existing TDS TV package for only $10.99/mo. for 12 months! Get the scoop on how to order this limited-time offer.
Consumer Reports has found that many smart TVs are vulnerable to hacking if proper security measures are not put in place (i.e., a secure home Wi-Fi network). And, beyond the models they found to be at risk, smart TVs in general pose privacy risks you might not know about. Find out what you can do.
TDS Connect Blog
Learn more about how TDS can keep you connected in the home with Internet, TV, TDS Fiber, DVR and phone services and solutions.
Connect:
Stay connected with TDS Home for the latest news.