About Missy Kellor
Missy works on the Corporate Communications team and reports stories to TDS employees and customers. This is right up her alley because she's an extrovert and also a big fan of research (really, she'll look up just about anything that strikes her interest). Missy is a native of Madison, Wis. with an undergraduate in Anthropology and a master's degree in Life Sciences Journalism from the University of Wisconsin-Madison. Her interest in the Internet as a mass media shaped her work towards a PhD in Journalism and Mass Communications. She's also worked as an editorial assistant, copywriter, and production artist. In her off hours, Missy is a crafter, Pinterest addict, reader, wife, and mom of two kids. You can find Missy on
G+
and on
Twitter
.
Author Archive | Missy Kellor
Updated for 2020! Most parents don't want their small kids accidentally wandering into the deep end of the internet without supervision. Parental controls can help keep your kids within the online content areas you're comfortable with. We've rounded up quick links and, in some cases directions, to the parental controls for all of the major streaming services and the most-popular gaming platforms.
With unemployment rates soaring and the coronavirus circulating everywhere, there's a renewed interest in work-at-home opportunities. Scammers know this and are trying to cash in on what they see as a golden opportunity—potentially desperate people, possibly facing financial difficulties, who might just fall for their cons. Find out the do's and don'ts so you won't fall for these scams.
You're getting a whole week to enjoy all of the amazing shows and movies Starz has to offer! Your free preview starts on Monday, June 15 and it doesn't end until Sunday, June 21. During the preview, you'll get a taste of all the great things you can watch on all 13 Starz and StarzEncore channels all the time. Yes, we said 13 channels. Get the scoop!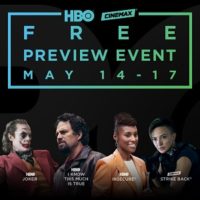 Good news, TDS TV customers: you're getting a preview weekend of HBO and Cinemax! The shows and movies on all of these channels will appear in your channel lineup starting May 14 and won't end until Monday, May 17.
There's little doubt that Mother's Day 2020 will be the strangest one in years. Unfortunately, many families will be unable to visit in person due to social distancing, so here are some ideas give a gift to show you care.
To celebrate the 50th anniversary of Earth Day, TDS' employee group dedicated to making the world a greener place hosted its first-annual Recycled Art Show. Employees from across the country—including those at our sister company U.S Cellular—were invited to submit works of art using materials that were either recycled or upcycled. Check out a few of the entries!
We just launched an important new safety tool to help provide remote, real-time customer support. Starting this week, TDS technicians can perform installations and help troubleshoot service-related issues without ever having to make an in-home or in-business visit.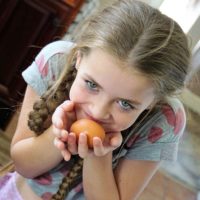 With so much bad news out there, we're delighted to share something good. Since September of 2019, TDS has donated more than $5,000 in support or in-kind sponsorship to the Boys & Girls Club of Portage County. Learn more about our sponsorship and how you can get involved in helping this vital organization.
TDS is filled with great people. At times of crisis, this becomes even more apparent than it is on an average day (which is saying something!). Despite social distancing, TDS employees are finding ways to give back in a variety of ways. Read a few stories for yourself and know there are plenty more where these came from!
It seems very counterintuitive to suggest you shouldn't share on social media—after all, that's why it even exists. But in some cases, sharing too much can increase your risk of being hacked or having your identity stolen. This is definitely the case with two popular Facebook trends.

TDS Connect Blog
Learn more about how TDS can keep you connected in the home with Internet, TV, TDS Fiber, DVR and phone services and solutions.
Connect:
Stay connected with TDS Home for the latest news.