About Missy Kellor
Missy works on the Corporate Communications team and reports stories to TDS employees and customers. This is right up her alley because she's an extrovert and also a big fan of research (really, she'll look up just about anything that strikes her interest). Missy is a native of Madison, Wis. with an undergraduate in Anthropology and a master's degree in Life Sciences Journalism from the University of Wisconsin-Madison. Her interest in the Internet as a mass media shaped her work towards a PhD in Journalism and Mass Communications. She's also worked as an editorial assistant, copywriter, and production artist. In her off hours, Missy is a crafter, Pinterest addict, reader, wife, and mom of two kids. You can find Missy on
G+
and on
Twitter
.
Author Archive | Missy Kellor
You'll be thankful for all the great movies on TDS TV On Demand this month. You'll find options perfect for kids ages 2-102 (Thanksgiving viewing, anyone?), plus find an action blockbuster, a thriller, a box-office winning romance, the latest drama from a two-time Oscar nominee, and much more. Grab your remote and get watching!
For Rachel Margis, volunteering is a way to learn more about and become more involved in the Madison community. Five organizations benefit from Rachel's various volunteer activities. She lends a hand at the River Food Pantry, designs jewelry for Bella Soul to fund scholarships for students with chronic illnesses, develops the marketing strategy for WE International, and more.
At the peak of Paine Mountain, Vermont sits 48.9 acres of gorgeous forested land. At one point it belonged to the Northfield Telephone Company/TDS but as of a few weeks ago, the land became part of the Northfield Village Forest.
Hallmark Christmas movies start this Friday, October 26—and the 36 (!!) new ones start on the 27th. With so many choices, we've updated last year's popular Hallmark Christmas bingo and create fresh cards with details you'll see in the new 2018 flicks.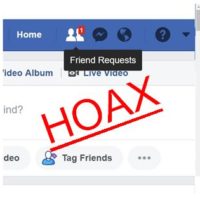 The flurry of recent activity about friend requests is due to a hoax, but that doesn't mean your account can't get hacked. Find out what fake information has been circulating and what to do if your account actually has been compromised.
It may be cooling off outside, but the movies on TDS TV On Demand are hotter than ever! This month you'll find a great mix of big hits, top documentaries, and hot indie films—right on your TV so you can sit down and watch without ever leaving the comfort of your couch.
This year Hallmark has made a record 36 new movies, airing on both Hallmark Channel and Hallmark Movies & Mysteries. Twenty-two of the new movies will air on Hallmark and 14 will appear on Hallmark Movies & Mysteries—and we pulled them together into one, easy-to-reference guide.
This headline might make you think TDS employees invited their younger siblings to visit the office. While that does happen occasionally, in this case we're talking about the Big Brother Big Sisters of Dane County, Wis.
The news cycle has gotten faster than ever. Stay in touch with the breaking news with HLN (otherwise known as Headline News network), now part of the TDS TV Freedom Tier.
The Federal Trade Commission (FTC) is warning of a new variation on government imposter scam—this time claiming your Social Security Number has been suspended. A caller claims to be protecting you from a scam, all the while actually trying to lure you into one.

TDS Connect Blog
Learn more about how TDS can keep you connected in the home with Internet, TV, TDS Fiber, DVR and phone services and solutions.
Connect:
Stay connected with TDS Home for the latest news.