About Missy Kellor
Missy works on the Corporate Communications team and reports stories to TDS employees and customers. This is right up her alley because she's an extrovert and also a big fan of research (really, she'll look up just about anything that strikes her interest). Missy is a native of Madison, Wis. with an undergraduate in Anthropology and a master's degree in Life Sciences Journalism from the University of Wisconsin-Madison. Her interest in the Internet as a mass media shaped her work towards a PhD in Journalism and Mass Communications. She's also worked as an editorial assistant, copywriter, and production artist. In her off hours, Missy is a crafter, Pinterest addict, reader, wife, and mom of two kids.
Author Archive | Missy Kellor
NASA TV is now available for TDS TV+ customers on channel 55. NASA TV is a television service of the…
more...
Spending so much time at home has inspired many of us to binge shows like Tidying Up with Marie Kondo…
more...
We scoured the interwebs for ideas and also asked TDS employees to share their thoughts. The result is this one-stop-shop list of great movies you can enjoy with your family (or by yourself!). Which ones do you love? And which ones have you forgotten about or haven't given a try?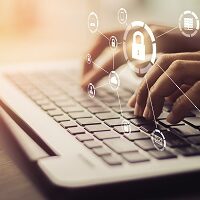 As the holiday shopping season reaches its peak, scammers are crafting schemes and counting on your distraction to trick you.…
more...
Scammers don't just scam one person. By sharing your story, you can help make a difference!
We're matching up to $2,500 to help bring Thanksgiving meals to those in need in Stoughton, Oregon, and McFarland, Wisconsin. Learn how you can help!
It's no secret that 2020 has been somewhat of a dumpster fire. This not-so-awesome reality has many of us looking for a fun (and safe) mental break in the form of escapist entertainment—and there's not much more escapist than Hallmark movies! Have some fun by playing some Hallmark bingo!
All month long TDS employees have been voting on a scary movie bracket to pick the BEST one out of these 16 all-time favorites. What do you think—do you agree? Even if you don't, maybe you'll find your next scare!
Boo! It's the season when many of us are looking for chills and thrills—and, in good news, you can find them right in your TDS TV channel lineup. From classic scary movies and family friendly favorites, to festive food shows and spine-tingling new offerings, there's lots to watch this month…if you dare.
This year maybe more than ever, we're looking for ways to connect with family in new, safe ways. We've pulled together a list of some great, easy-to-use, and free ways to stay in touch virtually, plus seven ideas for fun and interesting things to do together without being in the same room.

TDS Connect Blog
Learn more about how TDS can keep you connected in the home with Internet, TV, TDS Fiber, DVR and phone services and solutions.
Connect:
Stay connected with TDS Home for the latest news.