About Missy Kellor
Missy works on the Corporate Communications team and reports stories to TDS employees and customers. This is right up her alley because she's an extrovert and also a big fan of research (really, she'll look up just about anything that strikes her interest). Missy is a native of Madison, Wis. with an undergraduate in Anthropology and a master's degree in Life Sciences Journalism from the University of Wisconsin-Madison. Her interest in the Internet as a mass media shaped her work towards a PhD in Journalism and Mass Communications. She's also worked as an editorial assistant, copywriter, and production artist. In her off hours, Missy is a crafter, Pinterest addict, reader, wife, and mom of two kids. You can find Missy on
G+
and on
Twitter
.
Author Archive | Missy Kellor
March 14th of every year has become a celebration of the Greek letter "π", used to represent the ratio of the circumference of a circle to its diameter—approximately 3.14. Since we're a technology company (translation: there are a lot of self-described nerds and geeks around here), we are pretty big fans of this no-so-serious holiday. How are you going to celebrate? We've got a few ideas for you along with a roundup of a few Pi Day deals.
It's International Women's Day! There are probably many people who might think that International Women's Day is only for women. Those people would be wrong. TDS' own Women in Technology (WIT) employee resource group is encouraging everyone (yes, everyone!) to participate in International Women's Day activities.
More than 1,300 area addresses in Oregon, Wisconsin now have access to 1Gig internet, TDS TV, and phone service. Get the details!
Scoring a good deal is enough to make anyone happy—and scammers know it. They have been putting up ads on social media that promise deep discounts on name brand goods. The Better Business Bureau (BBB) says this is definitely a case where a sale is too good to be true.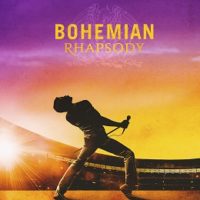 You've got Oscar-nominated movies right at your fingertips! This month on TDS TV On Demand catch two best picture (and Golden Globe winning) nominees. Plus, you can also see one of the best animated movies of the year, perfect for the whole family. But wait, there's more!
Great news! TDS has reached a new multi-year agreement with Nexstar Media Group to bring their channels back to our lineup. Learn how to safely restart your set-top boxes to start watching.
When TDS was presented with an opportunity to help the next generation build their technology skills, the company went all-in. TDS is a proud sponsor of Maydm, a Madison, Wisconsin-based group dedicated to providing girls and youth of color with skill-based training for the tech sector.
We're bringing fiber-optic connections and TDS TV to new communities! If your neighborhood is on the list, you might have gotten a TDS Fiber door hanger or seen (and heard) some Ditch Witch trucks in your neighborhood. But how DO we install that fiber? Let us demystify the process.
The Federal Trade Commission (FTC) is warning of a new variation on government imposter scam—this time claiming your Social Security Number has been suspended. A caller claims to be protecting you from a scam, all the while actually trying to lure you into one.
You don't have to wait to open this present—the gift of great movies is already right at your fingertips! In December you'll find some awesome options on TDS TV on Demand. Start with the latest Mission Impossible, and follow up with The Nun, Smallfoot, plus the latest comic book-inspired hit, Venom. All of this plus a few more surprises are waiting for you on your TV.

TDS Connect Blog
Learn more about how TDS can keep you connected in the home with Internet, TV, TDS Fiber, DVR and phone services and solutions.
Connect:
Stay connected with TDS Home for the latest news.