About Missy Kellor
Missy works on the Corporate Communications team and reports stories to TDS employees and customers. This is right up her alley because she's an extrovert and also a big fan of research (really, she'll look up just about anything that strikes her interest). Missy is a native of Madison, Wis. with an undergraduate in Anthropology and a master's degree in Life Sciences Journalism from the University of Wisconsin-Madison. Her interest in the Internet as a mass media shaped her work towards a PhD in Journalism and Mass Communications. She's also worked as an editorial assistant, copywriter, and production artist. In her off hours, Missy is a crafter, Pinterest addict, reader, wife, and mom of two kids.
Author Archive | Missy Kellor
TDS is proud of how our associates give back—and in the case of Chad R., he is giving back with the help of his dogs. Not only is Chad a reserve officer with the Mt. Juliet Police Department when he's not at his day job, he and his pups volunteer to do search and rescue work. Learn more about this TDS hero.
Great news! As a TDS TV or TDS TV+ subscriber, you get a free preview of World Fishing Network for the entire month of May. Plus, you also get to enjoy Game Show Network all of May AND all of June. Find out what to watch.
Did you know TDS TV®+ has an all-in-one search and record option? Or that you can restart live programs from any point, and cue up programs you've maybe forgotten about in the past 72 hours? Learn where to find tips and tricks to get the most out of your TDS TV+ experience.
No matter where we're building a fiber network, certain questions get asked more often than others. On the top of the list, particularly in the winter and spring, is: when will you bury the TDS Fiber cable in my yard? The answer isn't as simple as it may seem. Get the lowdown.
You may be excited about receiving a COVID-19 vaccine, but you need to be thoughtful about how you share the news. Experts are chiming in to warn you to NOT post a photo of/with your vaccination card. Why? You could be inviting identity theft. Learn how it might happen.
This weekend, on March 14—or 3/14—the world celebrates Pi Day. Pi represents the ratio of a circle's circumference to its diameter (approximately 3.14159, plus more than a trillion other digits). Pi(e), naturally, is the perfect food to ring in the day. Our employees are filling you in on their favorite recipes.
NASA TV is now available for TDS TV+ customers on channel 55. NASA TV is a television service of the…
more...
Spending so much time at home has inspired many of us to binge shows like Tidying Up with Marie Kondo…
more...
We scoured the interwebs for ideas and also asked TDS employees to share their thoughts. The result is this one-stop-shop list of great movies you can enjoy with your family (or by yourself!). Which ones do you love? And which ones have you forgotten about or haven't given a try?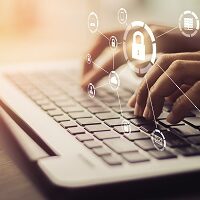 As the holiday shopping season reaches its peak, scammers are crafting schemes and counting on your distraction to trick you.…
more...

TDS Connect Blog
Learn more about how TDS can keep you connected in the home with Internet, TV, TDS Fiber, DVR and phone services and solutions.
Connect:
Stay connected with TDS Home for the latest news.