About Missy Kellor
Missy works on the Corporate Communications team and reports stories to TDS employees and customers. This is right up her alley because she's an extrovert and also a big fan of research (really, she'll look up just about anything that strikes her interest). Missy is a native of Madison, Wis. with an undergraduate in Anthropology and a master's degree in Life Sciences Journalism from the University of Wisconsin-Madison. Her interest in the Internet as a mass media shaped her work towards a PhD in Journalism and Mass Communications. She's also worked as an editorial assistant, copywriter, and production artist. In her off hours, Missy is a crafter, Pinterest addict, reader, wife, and mom of two kids.
Author Archive | Missy Kellor
Effective Aug. 20, 2022, the GAC Family Channel (formerly GAC) will be the Great American Family channel and GAC Living (formerly RIDE TV) will be the Great American Living channel.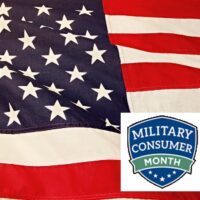 It's Military Consumer Month and we're signal boosting some really great information for servicemembers, veterans, and their families. Truthfully though, these same tips apply even if you don't happen to identify as a military consumer, so read on!
Amazon's Prime Day is back! The famous sale days are July 12-13, but like Black Friday, many prices are dropping…
more...
No, we're not talking about Christmas in July sales prices—we're talking about movies! Sorry/not sorry to those who hate even…
more...
Gone are the days when summer was a wasteland of reruns. Get the scoop on some favorites that are returning with new seasons in the next month, and what brand new shows you could watch.
For Pride Month, the FTC wants the LGBTQ+ community to know about some of the rights related to credit and discrimination. Learn what you need to know.
Updated for 2022! Most parents don't want their small kids accidentally wandering into the deep end of the internet without supervision. Parental controls can help keep your kids within the online content areas you're comfortable with. We've rounded up quick links and, in some cases directions, to the parental controls for all of the major streaming services and the most-popular gaming platforms.
Sure, there's a sale at Best Buy, Amazon, GameStop, Walmart, but lots of other places have great, unique Star Wars items to offer. Curated by a TDS Star Wars nerd, here is what could be the most complete list of places having special sales and launches just for today.
TDS is now waiving international long-distance charges to Ukraine so customers can reach friends and family. We hope this helps our customers stay connected to their loved ones during this most difficult time of war.
Signs of spring mean you might be diving into a variety of projects around your house, from landscaping to cleaning—but before you get too far, be sure to check out these helpful tips.

TDS Connect Blog
Learn more about how TDS can keep you connected in the home with Internet, TV, TDS Fiber, DVR and phone services and solutions.
Connect:
Stay connected with TDS Home for the latest news.