About Missy Kellor
Missy works on the Corporate Communications team and reports stories to TDS employees and customers. This is right up her alley because she's an extrovert and also a big fan of research (really, she'll look up just about anything that strikes her interest). Missy is a native of Madison, Wis. with an undergraduate in Anthropology and a master's degree in Life Sciences Journalism from the University of Wisconsin-Madison. Her interest in the Internet as a mass media shaped her work towards a PhD in Journalism and Mass Communications. She's also worked as an editorial assistant, copywriter, and production artist. In her off hours, Missy is a crafter, Pinterest addict, reader, wife, and mom of two kids. You can find Missy on
G+
and on
Twitter
.
Author Archive | Missy Kellor
You might think you have to take an exotic vacation to enjoy some amazing sights. Actually, you don't have to go any further than TDS serving areas.  In honor of summer officially starting soon check out these amazing TDS places located on world-famous and unique walking trails and paths (and start making plans to visit!).
You head online looking for a new apartment—someplace nice, reasonably priced, and with great amenities. Based on the photos, you find the perfect one and contact the owner—and that's where things start to go wrong. Find out more about this scam the Better Business Bureau is warning about.
Most of us have been stalked by ads before. You know—the ones that follow you wherever you go online. The advertising industry calls these "personalized ads" and they are indeed tailored to you. They can also be both creepy and annoying. Find out how to stop these stalking ads.
This month catch a variety of great movies that feature interesting characters. First there's Clint Eastwood's The Mule, followed by Haliee Steinfeld in Bumblebee, and Bruce Willis and Samuel Jackson in Glass. But that's not all of the options arriving in your living room this month. Check out just a few of the movies you should watch for.
When you see a picture of a person, you probably feel pretty confident you can spot something real or something Photoshopped—and you might.But there's a big difference between spotting a touched up photo vs. one that's been created by a computer that looks completely real. Test yourself and find out how to tell the difference.
March 14th of every year has become a celebration of the Greek letter "π", used to represent the ratio of the circumference of a circle to its diameter—approximately 3.14. Since we're a technology company (translation: there are a lot of self-described nerds and geeks around here), we are pretty big fans of this no-so-serious holiday. How are you going to celebrate? We've got a few ideas for you along with a roundup of a few Pi Day deals.
It's International Women's Day! There are probably many people who might think that International Women's Day is only for women. Those people would be wrong. TDS' own Women in Technology (WIT) employee resource group is encouraging everyone (yes, everyone!) to participate in International Women's Day activities.
More than 1,300 area addresses in Oregon, Wisconsin now have access to 1Gig internet, TDS TV, and phone service. Get the details!
Scoring a good deal is enough to make anyone happy—and scammers know it. They have been putting up ads on social media that promise deep discounts on name brand goods. The Better Business Bureau (BBB) says this is definitely a case where a sale is too good to be true.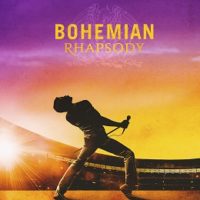 You've got Oscar-nominated movies right at your fingertips! This month on TDS TV On Demand catch two best picture (and Golden Globe winning) nominees. Plus, you can also see one of the best animated movies of the year, perfect for the whole family. But wait, there's more!

TDS Connect Blog
Learn more about how TDS can keep you connected in the home with Internet, TV, TDS Fiber, DVR and phone services and solutions.
Connect:
Stay connected with TDS Home for the latest news.