About Missy Kellor
Missy works on the Corporate Communications team and reports stories to TDS employees and customers. This is right up her alley because she's an extrovert and also a big fan of research (really, she'll look up just about anything that strikes her interest). Missy is a native of Madison, Wis. with an undergraduate in Anthropology and a master's degree in Life Sciences Journalism from the University of Wisconsin-Madison. Her interest in the Internet as a mass media shaped her work towards a PhD in Journalism and Mass Communications. She's also worked as an editorial assistant, copywriter, and production artist. In her off hours, Missy is a crafter, Pinterest addict, reader, wife, and mom of two kids.
Author Archive | Missy Kellor
On TDS TV and TDS TV+ you get seven different HBO channels plus eight Cinemax options all day, every day so there's always something great on whenever you grab your remote. Here are seven things you should watch during the preview.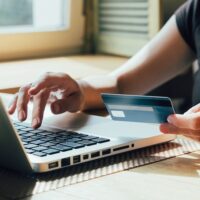 TDS ePay is our free online bill payment option you can view and control using your TDS Online Account. It is truly the easiest and best way to pay your bill. Don't believe us? We're going to give you 7 reasons why it's true (and, hopefully, inspire you to get started today!)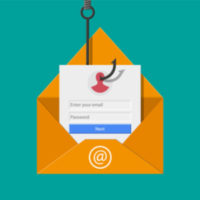 Phishing alert! Our fraud team is reporting a new round of phishing emails. This email has many of the classic hallmarks of a phishing attempt. Check it out.
TDS has some swag for The Big Game and we want to give you the opportunity to win. Check out…
more...
The Olympics kicked off on Friday and there have already been hundreds of hours of Olympics coverage. If you have TDS TV®+, even if you missed an event, the good news is that you probably haven't REALLY missed it. Here's how to use TDS TV+ to get the most out of your Olympics viewing experience:
TDS has some swag for The Big Game and we want to give you the opportunity to win. Check out…
more...
The 2022 Winter Olympics start on February 3 on NBC—and you can start enjoying Olympic content today by downloading the 2022 Winter Olympics app on your TDS TV+ set-top box!
According to the U.S. Food and Drug Administration, fake and unauthorized at-home testing kits are popping up online as opportunistic scammers take advantage of the spike in demand. Learn how to steer clear from fake tests.
The security and operations teams at TDS are focused on mitigating risks associated with the new Log4j threat. At this time, we have not detected any successful exploit attempts in our systems or services. Read more...
From doorbells, lights, and thermostats, to refrigerators, stoves, and garage door openers, having internet-connected devices can offer loads of convenience—but they can also pose real security risks. Get seven tips to help keep your home network more secure.

TDS Connect Blog
Learn more about how TDS can keep you connected in the home with Internet, TV, TDS Fiber, DVR and phone services and solutions.
Connect:
Stay connected with TDS Home for the latest news.