Tag Archives | online shopping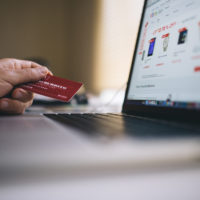 November and December are crazy busy for most of us. We're shopping, traveling, and also attending (and hosting) holiday celebrations. This is all good news for scammers. Our distraction makes it the perfect time to take advantage of even the most vigilant of us. Find out what you can do stay safe this holiday season.

TDS Connect Blog
Learn more about how TDS can keep you connected in the home with Internet, TV, TDS Fiber, DVR and phone services and solutions.
Connect:
Stay connected with TDS Home for the latest news.