About Austin Krueger
Austin works as a cost analyst for TDS Telecom in the Government and Regulatory Affairs team. He has a marketing degree from UW-Whitewater and has worked in various departments including marketing, sales and network services since joining TDS in 2004. He is a huge sports fan – if he's not at work, odds are you can find him at Miller Park, Lambeau Field, Camp Randall or the Kohl Center watching the game. In his spare time, he's chairman of a local non-profit, avid music fan, rec sports MVP and an early adopter when it comes to most new technologies.
Author Archive | Austin Krueger
Sheryl Crow has one won nine Grammys, sold 60 million albums (and counting), and has acting creds too. Her career isn't over, but if she decided to hang it up, she'd easily be one of the most decorated vocalists in history. And always remember, if it makes you happy—it can't be that bad. Happy Tuesday!
They say all good things must come to an end. In January of 2020 this group announced they were calling it quits sometime this year...but that was before COVID hit. Will they come out with one more album? Who knows, but in the meantime, kick back and enjoy this monster hit album.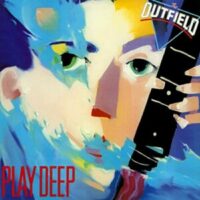 It's funny how people use the phrase 'one-hit wonders' in a derogatory manner. What's so bad about having one song that went so big, that its popularity spans multiple decades? Today's featured act has one song everyone knows, and you've heard it through all walks of life. Let's check it out!
According to most, Eddie Van Halen would appear on the Mount Rushmore of guitarists—and this album would have ended up #1 if it wasn't for Michael Jackson's Thriller getting in the way. Pick up and listen to this one today as toast to an icon and refamiliarize yourself with some amazing music to boot.
Since I know all of you loyal readers were beyond curious about the comings and goings of popular music coming out of Belarus, I'm positive you'll all give this one a try today. But in all seriousness, it's a pretty fun listen. It's atmospheric and a throwback—and has so many elements that will make you feel like you're in an '80s movie.
Saying the words British Invasion together conjure up images of very specific bands in the 1960s. Everyone knows that one band featuring Ringo, but other very influential groups of the time don't always get their proper due. Today's featured act should be right up there, yet they have zero platinum albums in the USA—but their music is still being featured in movies today.
Halsey hit it big with her collaboration with The Chainsmokers, but there's a lot more to this relatively new artist. Her third album, Manic, is much more than your typical pop record. It feels meticulously created and demonstrates her versatility and depth as an artist. Take a listen!
A self-published album on YouTube ultimately helped connect Abel Tesfaye—AKA The Weeknd—to the rapper, Drake. With that right connection, a record deal followed and The Weeknd's second studio album, Beauty Behind The Madness, catapulted him to international fame.
Korn wasn't your father's hard rock or heavy metal. They really pioneered the nu metal genre, and certainly were the first to get the modern music into the mainstream. Critically Follow the Leader received nearly positive marks across the board and they won a Grammy Award to prove it. Today's the perfect day to give them a try!
Being an innovator is risky—some will grow to love your risk-taking while others will never respect your lack of conformity. Today's featured artist integrated varieties of just about every music genre into his sound, and had one of the most eclectic and well-respected music careers of anyone in history.

TDS Connect Blog
Learn more about how TDS can keep you connected in the home with Internet, TV, TDS Fiber, DVR and phone services and solutions.
Connect:
Stay connected with TDS Home for the latest news.