About Austin Krueger
Austin works as a cost analyst for TDS Telecom in the Government and Regulatory Affairs team. He has a marketing degree from UW-Whitewater and has worked in various departments including marketing, sales and network services since joining TDS in 2004. He is a huge sports fan – if he's not at work, odds are you can find him at Miller Park, Lambeau Field, Camp Randall or the Kohl Center watching the game. In his spare time, he's chairman of a local non-profit, avid music fan, rec sports MVP and an early adopter when it comes to most new technologies.
Author Archive | Austin Krueger
There are so many influential bands by today's standards that it's easy to lose track of some over time. Many have been almost forgotten by modern generations, simply because their music doesn't see much play. This Hall of Fame act is one you know, but likely couldn't name a single track—or couldn't, until Guardians of the Galaxy Vol. 2 came out.
No matter where you're from, odds are you have a thriving local music scene (or had, at least, pre-pandemic). Today's featured band is from my hometown—Milwaukee, Wisconsin and there's always something fun about seeing local kids make it big. And the fact their music is good is simply icing on the cake.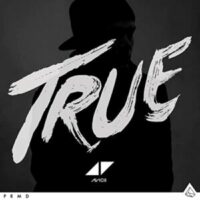 The new year brings more opportunity to listen to new music, revisit some old stuff, and jam out to your favorites. Today's featured act, Avicii, probably fits all three categories for our musically diverse readers.
There's a Christmas album that's a little outside of the box and unusual, but in a good way. A Twisted Christmas is an album of absolute classic Christmas songs played in a heavy metal style—with a few lyrical changes along the way. Critics seemed skeptical at first but were stunned by how much they loved the harder interpretations of the traditional carols. Give this fun one a try today!
Just when the British music invasion was sweeping the scene, Brian Wilson had a brilliant idea to stay in the spotlight: recording The Beach Boy's Christmas Album. The result took the music charts by storm and will put a little surf style into your holidays.
It's undeniable that this duo has some sort of chemistry that's just hard to explain. Their voices blend as thought they grew up singing with one another and understood all the subtle nuance behind harmonizing so perfectly. With all that said, it's easy to understand why this has sold over five million copies worldwide.
Holiday albums can be very hit or miss, but Barenaked Ladies' effort is on-brand quirky and filled with fun. Their interpretation of classics will bring a smile your face which is not a bad place to start this holiday season.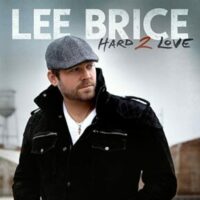 With a bunch of CMT Award nominations and a couple wins, and even a Grammy nomination, go ahead and give Lee Brice a shot today. He'll drive your truck, roll every window down, and by gosh, have you tappin' your toes to the tunes. Happy Tuesday and be safe this week in your holiday plans!
Sugar Ray's third studio release, 14:59, came out in January of 1999. Leaking the lead single "Every Morning" a week early, the album debuted in the top 20 of the Billboard 200. After two underwhelming releases previously, the band realized the money is in making music with a more radio-friendly sound. This album was intended to be thirteen tracks of hopefully fun songs—something they accomplished, selling nearly 10 million albums worldwide.
When the members of Silverchair were just 15 years old, they put out their most popular—and critically acclaimed—debut album. After being a monster hit in Australia, it came to the U.S. where it left its mark. Take a listen it may be better than you may, or may not, remember.

TDS Connect Blog
Learn more about how TDS can keep you connected in the home with Internet, TV, TDS Fiber, DVR and phone services and solutions.
Connect:
Stay connected with TDS Home for the latest news.