About Austin Krueger
Austin works as a cost analyst for TDS Telecom in the Government and Regulatory Affairs team. He has a marketing degree from UW-Whitewater and has worked in various departments including marketing, sales and network services since joining TDS in 2004. He is a huge sports fan – if he's not at work, odds are you can find him at Miller Park, Lambeau Field, Camp Randall or the Kohl Center watching the game. In his spare time, he's chairman of a local non-profit, avid music fan, rec sports MVP and an early adopter when it comes to most new technologies.
Author Archive | Austin Krueger
It's one of the best-selling albums in history, and it tops sales for their own catalog, which is monumental. You probably have before, but it hasn't gotten any worse, I promise. Climb in the back with your head in the clouds and you're gone.
Some things are certainties: death, taxes, and if you want to boost the vibe at your party, toss on some good music. So long as people want to have fun, there will always be a place for dance music. It's very interesting to go back in history and hear the differences between what people danced to then vs. now. Today's featured act created one of the most iconic dance hits of all time.
A country artist from Canada who counts a WWE wrestler among his fans? Colter wall is definitely unique and also worth a listen. His deep voice and throwback sound may just be what you like.
When her debut album hit the charts, critics thought she might be headed for bigger and better things—and they didn't have to wait long for their predictions to come true. This album has hit triple platinum and hits an interesting place between pop and more gritty lyrical content. Check it out.
Tom Odell was recently featured on American Idol and if you haven't taken a listen to him yet, you might just like what you hear. If you're even remotely into indie or soft rock, I think you'll really enjoy this—and if you enjoy folk, there is something here for you as well.
Plain and simple, this album is awesome. If you haven't heard it, listen to it. If you've heard it a million times, make it a million and one. Here we are now, entertain us! Happy Tuesday!
This album sits at No. 4 on Rolling Stone's 500 greatest of all time, which is something to sit back and really think about. Out of every album ever created—in which there are billions—Stevie Wonder has the FOURTH best ever. Pick it up, dust it off, and take a listen ASAP.
After hauling in Record of the Year, Song of the Year, Best R&B Performance and Best R&B Song, the world is about to get more familiar with Silk Sonic—and you might want to, too.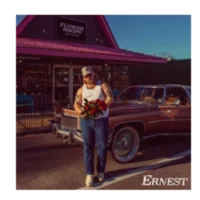 Ernest is pretty new on the music seen so here's your shot to get in on the ground floor. His album, Flower Shops, just dropped two weeks ago and is already rising on the charts.
Raise your hand if you enjoy music. Anyone? Anyone? Bueller? Today's featured act is one of those peppy, upbeat bands that you can't help but succumb to. They'll get your toes tapping and make your two-hour drive feel like ten minutes.

TDS Connect Blog
Learn more about how TDS can keep you connected in the home with Internet, TV, TDS Fiber, DVR and phone services and solutions.
Connect:
Stay connected with TDS Home for the latest news.