About Austin Krueger
Austin works as a cost analyst for TDS Telecom in the Government and Regulatory Affairs team. He has a marketing degree from UW-Whitewater and has worked in various departments including marketing, sales and network services since joining TDS in 2004. He is a huge sports fan – if he's not at work, odds are you can find him at Miller Park, Lambeau Field, Camp Randall or the Kohl Center watching the game. In his spare time, he's chairman of a local non-profit, avid music fan, rec sports MVP and an early adopter when it comes to most new technologies.
Author Archive | Austin Krueger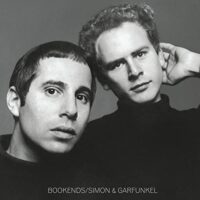 This is considered Paste Magazine's top three most American albums of all time. While not perhaps patriotic in the traditional sense of the word, it is an an iconic piece of music history that is well worth your time today.
Whether you're a country fan or not, you'll probably find a couple tunes here for you. Kickin' the feet and tapping the toes is a great way to get through these strange times, and you might find a similar joy today listening to this album. And hey, if you don't—it ain't my fault! Happy Tuesday!
The single "The Freshmen" caught fire with radio all over the U.S. nearly a year after the album release. The single would jump all the way to No. 5 on the Billboard Hot 100 and drive sales for the overall record. Hop in the time machine back to 1997 today. Maybe you weren't a freshman, but you probably weren't under any quarantine, and doesn't that sound like better times?
You'd probably be hard pressed to find someone who hasn't heard a few John Denver tunes in their lifetime. But if somehow you missed out on him, this album is John strumming the guitar, using that talented vocal to draw you in. It's not full of pomp and circumstance—it's music for people who love to sit on the porch in their favorite chair and drift away with their toes tapping.
She's sold millions of albums, The Washington Post listed her as the sole musician on their "Decade of Influence" list, and various other publications have praised her songwriting and vocals. Give this one a shot today--whether you're wearing blue jeans or not!
This album is widely considered to be Chicago's breakthrough record, despite the positive feedback they received for their debut. The cover art would also be the first to display what became the signature 'Chicago cursive' and the music would quietly help launch their super stardom. Give this classic album a listen today.
During these times when you're likely cooped up in your house, only leaving for the essentials, music can really be a reminder of whatever "normal" means. And tossing on absolute classics like Dark Side can be a great distraction from the outside world. Today's album is renowned world-wide and still sells millions of copies a year.
Tragedy struck the music world again last week, and for the third straight entry, Cheap Tunes Tuesday is paying respects to a legend. This post is dedicated to the memory of Bill Withers 1938-2020.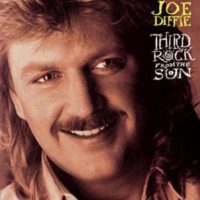 Unlike last week's widely known artist, occasionally musicians aren't well known across the industry—but are very popular and respected within a particular genre. Today's featured act seems to be a country music staple but is likely someone most people haven't heard much of. This post is dedicated to the memory of Joe Diffie 1958-2020.
After an illustrious career that spanned an incredible sixty years, Rogers passed away just four days ago. What better way to pay tribute to a legend, give The Gambler a shot today. You never count your money when you're sittin' at the table—wiser words never spoken. RIP Kenny.

TDS Connect Blog
Learn more about how TDS can keep you connected in the home with Internet, TV, TDS Fiber, DVR and phone services and solutions.
Connect:
Stay connected with TDS Home for the latest news.