About Austin Krueger
Austin works as a cost analyst for TDS Telecom in the Government and Regulatory Affairs team. He has a marketing degree from UW-Whitewater and has worked in various departments including marketing, sales and network services since joining TDS in 2004. He is a huge sports fan – if he's not at work, odds are you can find him at Miller Park, Lambeau Field, Camp Randall or the Kohl Center watching the game. In his spare time, he's chairman of a local non-profit, avid music fan, rec sports MVP and an early adopter when it comes to most new technologies.
Author Archive | Austin Krueger
When an iconic band decides to call it quits, you would typically think that's nothing but a negative for music fans. However, sometimes a phoenix arises from the ashes—in this case a group not quite as iconic, but still gets the toes tapping. Today's band came from The Beatles break up, so obviously it had big shoes to fill.
No doubt your Tuesday will be so lonely without some tunes in your life, so why not grab hold of one of the iconic British bands in history? For the low price of $6.99, the red light of deals is going off!
If you like country, folk rock, pop, or simply being on an island, Jimmy Buffett has something for you. This is a great place to start in his catalog if you haven't listened to one start to finish before. And for $7 bucks, how can you beat that?
While he was discovered nearly immediately, it took Troyal Brooks a couple years to decide to go by Garth and make the move to Nashville. His first album dropped in 1989 to significant acclaim—but it was his second record, No Fences that really put him on the map.
It released in 1957, only one year after his debut record. The idea was to put out a mostly Christmas, but also gospel themed record to see how it would perform. The result is what is now the highest-selling Christmas album of all time.
Fun facts: Anne Murray's real name is Morna and she's sold more than 65 million albums worldwide (and counting!). Today, check out her Icon: Christmas album filled with all the classics. Do you hear what I hear? It's almost Christmas time, Cheap Tunes Tuesday style! Joy to the world!!
Holiday music typically never gets its due. It's kind of seen as a niche sub-genre and subsequently not treated as real music—but it put this three-time Grammy-award winning group on the map. Get in the spirit today with this beautifully sung album for a song.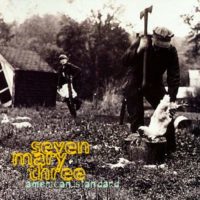 With roughly five million copies sold, this album is part of music history, no doubt about it. If you feel like you need to be transported back to 1995 in a flash, just toss this one on today. Three songs in particular will likely be very familiar—dare we say, maybe even American standards?
Great bands are great bands—it doesn't matter if they're recent or from decades ago. You can see how certain acts transcend time and become popular long after they made the music. Today's band has done it twice now, and will continue to be heard for another fifty years plus. Today you can score one of their most iconic albums for a song.
Seeing how people can react to the most difficult things in life can be inspiring. For example, today's featured act started after a tragic event and has turned into one of the best-selling rock acts of a generation.

TDS Connect Blog
Learn more about how TDS can keep you connected in the home with Internet, TV, TDS Fiber, DVR and phone services and solutions.
Connect:
Stay connected with TDS Home for the latest news.