About Austin Krueger
Austin works as a cost analyst for TDS Telecom in the Government and Regulatory Affairs team. He has a marketing degree from UW-Whitewater and has worked in various departments including marketing, sales and network services since joining TDS in 2004. He is a huge sports fan – if he's not at work, odds are you can find him at Miller Park, Lambeau Field, Camp Randall or the Kohl Center watching the game. In his spare time, he's chairman of a local non-profit, avid music fan, rec sports MVP and an early adopter when it comes to most new technologies.
Author Archive | Austin Krueger
Critically, this album was anointed as a masterpiece and it had major influence. Krist Novoselic even thanked them as "paving the way" for Nirvana so it might be one of the best bands you haven't listened to.
Spoiler alert: this album is one of, if not the most popular holiday album in the United States the last two decades. Listening today to understand why. If it hasn't been on your radar, it likely should be.
Between STP, Velvet Revolver, and a couple other makeshift bands, Scott Weiland's music persists everywhere. With so many hits to his credit, you can't go too many days without hearing something he wrote, but today's entry doesn't come from any of his bands—it's Scott running solo and putting his spin on Christmas standards you know and love.
Unlike most yuletide albums, Christmas Caravan consists mostly of original Squirrel Nut Zippers material, and not just regurgitated standards done in a unique style. Like all of their music—which is usually swing—this album is delightfully different and worth a listen.
Some critics were legit curmudgeons upon initial release, suggesting the album didn't offer anything previous releases didn't. Simply put—they were wrong. Now it's considered one of the most iconic live records ever created. Take a listen!
Greta Van Fleet's Anthem is very laid back, and an easy one to toss on—and good enough to boot to be nominated for four Grammy Awards, winning Best Rock Album. They've been compared to Zeppelin, and they're definitely up and comers in the music scene.
When grunge and alt rock was dominating the music scene in the U.S. Edwyn Collins came in and had a top-20 single with something that felt like it could chart during any era of music from the '60s through today. His Gorgeous George album is worth a listen.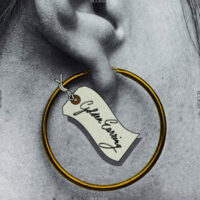 Moontan is considered one of the best cosmic rock albums of all time—despite of (or because of) an average run time of nearly seven minutes per track. Radar Love, which comes in at six and a half minutes, helped put this group on the map and it still gets played today. This effort is worth a listen for the great vocals, toe-tapping backdrop beats, and given the length of each title, you can really sit back and enjoy.
In 2007, Clumsy was labeled the 76th best album to ever come from Canada and received various other acclaim. While the album overall peaked at No. 76 here, the lead single is still in constant rotation today across rock radio no matter where you listen—showing a staying power some thought the band wouldn't have.
The lead single "Fireflies" was chosen as the single of the week by streaming service iTunes. That led to nearly a million downloads in less than seven days and subsequently Own City having the No. 2 selling album on the service. One song is still played at football games, driving a moment of unity and fun.

TDS Connect Blog
Learn more about how TDS can keep you connected in the home with Internet, TV, TDS Fiber, DVR and phone services and solutions.
Connect:
Stay connected with TDS Home for the latest news.