About Austin Krueger
Austin works as a cost analyst for TDS Telecom in the Government and Regulatory Affairs team. He has a marketing degree from UW-Whitewater and has worked in various departments including marketing, sales and network services since joining TDS in 2004. He is a huge sports fan – if he's not at work, odds are you can find him at Miller Park, Lambeau Field, Camp Randall or the Kohl Center watching the game. In his spare time, he's chairman of a local non-profit, avid music fan, rec sports MVP and an early adopter when it comes to most new technologies.
Author Archive | Austin Krueger
This album is widely considered to be Chicago's breakthrough record, despite the positive feedback they received for their debut. The cover art would also be the first to display what became the signature 'Chicago cursive' and the music would quietly help launch their super stardom. Give this classic album a listen today.
During these times when you're likely cooped up in your house, only leaving for the essentials, music can really be a reminder of whatever "normal" means. And tossing on absolute classics like Dark Side can be a great distraction from the outside world. Today's album is renowned world-wide and still sells millions of copies a year.
Tragedy struck the music world again last week, and for the third straight entry, Cheap Tunes Tuesday is paying respects to a legend. This post is dedicated to the memory of Bill Withers 1938-2020.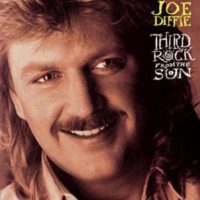 Unlike last week's widely known artist, occasionally musicians aren't well known across the industry—but are very popular and respected within a particular genre. Today's featured act seems to be a country music staple but is likely someone most people haven't heard much of. This post is dedicated to the memory of Joe Diffie 1958-2020.
After an illustrious career that spanned an incredible sixty years, Rogers passed away just four days ago. What better way to pay tribute to a legend, give The Gambler a shot today. You never count your money when you're sittin' at the table—wiser words never spoken. RIP Kenny.
Plastic Beach debuted at number two on the Billboard 200 in the U.S. and U.K. charts alike. The unique collaborations make every song almost sound like you're hearing a whole different band. Listen and you'll understand why now this one is considered one of the best in the decade.
After her recent turn on The Masked Singer, it's the perfect time to revisit one of Chaka Khan's most-popular albums. On this album Khan embraced a high-tech funk, disco/electro feel, with some pop contemporary elements to it. The album worked, reaching number 16 on the Billboard 200 and earning her a Grammy. Give this legend a listen today!
Sometimes one Cheap Tunes posts inspires another—like today's feature on Siobhan Donaghy. She first found success as a member of Sugababes, but then branched out on her own. Her sound is unique and backed by her outstanding voice. Give it a listen!
Although it was their sophomore effort, the band considers their simply titled Collective Soul album their true debut. It spent 76 weeks on the Billboard 200 charts, spawned five popular singles and has currently sold nearly 10 million copies worldwide—including "The World I Know" which became one of the most-played songs in the history of television, cinema, and advertising.
An album consisting of mostly ballads, Back to Bedlam is a great debut effort. What makes the content rare—beyond his crooning voice and distinctive falsetto—is that James Blunt is a former member of the British military. This album is totally worth a a listen today.

TDS Connect Blog
Learn more about how TDS can keep you connected in the home with Internet, TV, TDS Fiber, DVR and phone services and solutions.
Connect:
Stay connected with TDS Home for the latest news.