About Austin Krueger
Austin works as a cost analyst for TDS Telecom in the Government and Regulatory Affairs team. He has a marketing degree from UW-Whitewater and has worked in various departments including marketing, sales and network services since joining TDS in 2004. He is a huge sports fan – if he's not at work, odds are you can find him at Miller Park, Lambeau Field, Camp Randall or the Kohl Center watching the game. In his spare time, he's chairman of a local non-profit, avid music fan, rec sports MVP and an early adopter when it comes to most new technologies.
Author Archive | Austin Krueger
Night Moves cemented Bob Seger as one of the all-time greats. Whether you're a little too tall and could use a few pounds or were awoke last night to the sound of thunder, give this a shot today—you'll love it!
Just referencing "Don't Know Why" probably has you singing that song in your head. The album it came from is iconic, selling nearly 40 million copies to date. Let Norah Jones' voice take you away today!
Critically, this might be the best album you've never heard anyone talk about. If you're only familiar with a song or two in their catalog, pull up their debut album and give it a listen.
U2's seventh album hit the top five in 11 different countries, had five successful singles, and resulted in at least $25 million in sales to date. For a group that's been called the most-impressive in the world, it wasn't a mysterious result. Take a listen today.
Bowie's 15th album was produced in just 17 days with standout performances all the way around. And yet, despite it's huge success, critics don't even consider it his best work—but it's a great place to start his catalog.
Badmotorfinger blurs the line so hard between alt rock/grunge and metal, and it does so flawlessly. It's part of the reason why Soundgarden is so great and attracted fans from all walks of life. Take a listen today!
Unwritten Law is still touring and just dropped a new album, but Elva put them on the map. Fans of that signature 2000's punk sound will certainly love this one.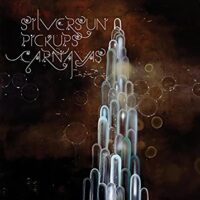 Silversun Pickups are an interesting listen for just about anyone no matter what music is in your wheelhouse. They're not alt rock, they're not exactly rock, but yet some of the guitar work might remind you of Smashing Pumpkins. It's a solid listen!
People often toss around the phrase "one hit wonder" in a derogatory manner—but in all reality, having one hit song is truly not a bad thing. Some of those songs were so huge and have shaped music history and our own personal memories forever. Night Ranger's hit is still worth listening to today.
If you enjoy anything from Santana to Stevie Ray Vaughan, this is certainly for you. It's rock 'n' roll with just a touch of telenovela mixed in, and it's really fun to listen to. If you've been locked up too long in this crazy world—give this a whirl today

TDS Connect Blog
Learn more about how TDS can keep you connected in the home with Internet, TV, TDS Fiber, DVR and phone services and solutions.
Connect:
Stay connected with TDS Home for the latest news.