About Austin Krueger
Austin works as a cost analyst for TDS Telecom in the Government and Regulatory Affairs team. He has a marketing degree from UW-Whitewater and has worked in various departments including marketing, sales and network services since joining TDS in 2004. He is a huge sports fan – if he's not at work, odds are you can find him at Miller Park, Lambeau Field, Camp Randall or the Kohl Center watching the game. In his spare time, he's chairman of a local non-profit, avid music fan, rec sports MVP and an early adopter when it comes to most new technologies.
Author Archive | Austin Krueger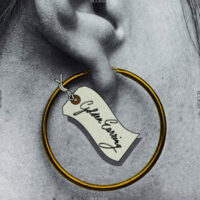 Moontan is considered one of the best cosmic rock albums of all time—despite of (or because of) an average run time of nearly seven minutes per track. Radar Love, which comes in at six and a half minutes, helped put this group on the map and it still gets played today. This effort is worth a listen for the great vocals, toe-tapping backdrop beats, and given the length of each title, you can really sit back and enjoy.
In 2007, Clumsy was labeled the 76th best album to ever come from Canada and received various other acclaim. While the album overall peaked at No. 76 here, the lead single is still in constant rotation today across rock radio no matter where you listen—showing a staying power some thought the band wouldn't have.
The lead single "Fireflies" was chosen as the single of the week by streaming service iTunes. That led to nearly a million downloads in less than seven days and subsequently Own City having the No. 2 selling album on the service. One song is still played at football games, driving a moment of unity and fun.
For an album that was dismissed by most critics as lacking substance or staying power, the Backstreet Boys are getting the last laugh. Millennium is one of the best selling albums in history and you'll still hear their songs sung, en masse, at sports events. Give it a shot today—you may even enjoy it more than you did back in '99.
You don't usually put British pop and William Shatner in the same sentence, but Pulp is not your average band. Get the scoop on this unique group that hit the music scene in the '90s, whose Different People album is considered one of the best of all time.
The original Animals were inducted into the Rock and Roll Hall of Fame in 1994. "House of the Rising Sun" is still viewed favorably, with Rolling Stone calling it the 123rd best song ever created in 2003. Give them a shot today and take yourself back to when people had real things to complain about, instead of their Instagram stories not getting enough likes. Happy Tuesday!
Today's artist is from the '80s—but there isn't anything typical about the music or the act. He utilized music tech in new ways and created a sound that is now probably the most sampled in modern rap history. Take a listen today and P-Funk up your Tuesday!
Popular tracks like "Sledgehammer" make you immediately know it's from the U.S. '80s culture, but the rest of the record seems to span all time and existence. Unanimously it transformed Gabriel into an iconic artist instead of a cult hero and has been named one of the top 500 albums of all time. It's well worth a listen!
If a band doesn't fit into the standard genre conventions doesn't mean they should be overlooked for great tunes. In fact, bands with an eclectic sound are some of the best out there. Today's featured act is, well, out there—but the few tracks stack up against almost anyone.
Deep Purple may not be one of the biggest names off the top of your head, but they do have likely the most-recognized guitar riff of all time. In fact, the song featuring that bit helped this album stay on the U.S. top charts for more than two years! No matter what we get out of this, I know, I know we'll never forget so it's worth it to take a listen today.

TDS Connect Blog
Learn more about how TDS can keep you connected in the home with Internet, TV, TDS Fiber, DVR and phone services and solutions.
Connect:
Stay connected with TDS Home for the latest news.