About Austin Krueger
Austin works as a cost analyst for TDS Telecom in the Government and Regulatory Affairs team. He has a marketing degree from UW-Whitewater and has worked in various departments including marketing, sales and network services since joining TDS in 2004. He is a huge sports fan – if he's not at work, odds are you can find him at Miller Park, Lambeau Field, Camp Randall or the Kohl Center watching the game. In his spare time, he's chairman of a local non-profit, avid music fan, rec sports MVP and an early adopter when it comes to most new technologies.
Author Archive | Austin Krueger
Believe it or not, the social networking site MySpace is what saved today's band from obscurity. After being dropped from their first label, Timbaland discovered them on that once-famous website and signed them. The production value of OneRepublic's debut album is off the charts, the sound is solid, and there's even a super-famous track used in over 75 TV shows, films, and commercials. Today you can get for only $5.
Gnarls Barclay's debut album was recorded over the course of 2005 and was released in April of 2006. St. Elsewhere almost immediately received universal acclaim and intrigue. Backed by the immense popularity of the single 'Crazy', the album sold over a million copies in the first year alone. If you listen you'll realize it goes from gospel to alt rock to soul to R&B. It's absolutely unique, but incredibly well done—and worth your $5 today.
It doesn't happen often, but sometimes musical talent gets passed down from parent to child. That's certainly the case for the lead singer for The Wallflowers—his dad is Bob Dylan. Although Jakob Dylan hasn't blazed a musical trail like his father, Bringing Down the Horse was a staple in the mid-'90s and well worth a listen...especially for only $5.
There is a band out there, named after a guitarist you've probably heard of, that's truly one of the greatest rock bands of all time. When you hear the name, you may scoff at that idea – but 90 million records sold worldwide and eight Grammy Awards may convince you otherwise. Not bad for a guy that was once told not to quit his day job. And right now you can score this famous group's second—and awesome—album for only $5.
The story of this famous band will probably sound a bit familiar—guys who were already part of different struggling groups looked for something better. And boy did they find it. This band formed in 1991 and have sold more than 5 million of their self-titled album.
It's not often you can say you golfed for a good cause, but at TDS' recent charity golf event, participants helped raise money for two very worthy Dane County, Wis. organizations.
Recently one of the most influential rock acts in music history decided to hang it up for good. And while not all of the original band members are still playing with the group, they have toured and made music for all of us to enjoy. In honor of these guys splitting and moving on to solo careers, I want to highlight one of the most significant albums in progressive rock – one that inspired the next generation of musicians.
This Grammy Award-winning band may have fallen under your radar, and you might not even know about their "accidental" start, but that doesn't mean you won't like their sound.
Rolling Stone, Jimmy Page, Brad Pitt, Bob Dylan, and David Bowie all agree this is one of the best albums of all time, by an artist many call the greatest song writer of all time—and odds are, you've never heard it. Find out more about Jeff Buckley's Grace and score it for only $5.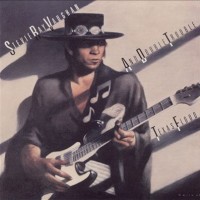 Stevie Ray Vaughan deserves to be on the list of guitar greats, right along side of Jimi Hendrix, Eddie Van Halen, and Eric Clapton. Texas Flood was his first album...and an awesome one at that, going double platinum.

TDS Connect Blog
Learn more about how TDS can keep you connected in the home with Internet, TV, TDS Fiber, DVR and phone services and solutions.
Connect:
Stay connected with TDS Home for the latest news.