About Austin Krueger
Austin works as a cost analyst for TDS Telecom in the Government and Regulatory Affairs team. He has a marketing degree from UW-Whitewater and has worked in various departments including marketing, sales and network services since joining TDS in 2004. He is a huge sports fan – if he's not at work, odds are you can find him at Miller Park, Lambeau Field, Camp Randall or the Kohl Center watching the game. In his spare time, he's chairman of a local non-profit, avid music fan, rec sports MVP and an early adopter when it comes to most new technologies.
Author Archive | Austin Krueger
This is a slam-dunk album at $5 bucks. There are at least four major singles I can guarantee you'll sing along with today, even if you were born 20 years ago. This type of music defined a decade, and Bon Jovi was at the forefront of that.
Rather than following the typical pattern—meeting in a big city and getting discovered—today's band followed a different script. Coming from a town of only 4,000, 3 Doors Down still managed to hit it big. Their sophomore album, more polished than the first, won't disappoint (and especially for only $5!).
What if I told you there was a band that formed in 1988, but you never heard of them until two decades later? I'm guessing the biggest music fans out there would argue that's impossible. And maybe for the die-hards out there, you won't be as surprised by today's band. But twenty years of not much recognition, followed by ten years of lots of albums sales and various hiatuses, they're now one of the most recognizable names in pop music.
After taking a five year break from recording to get clean, Aerosmith returned to scene. Their second (and Grammy Award winning) post-absence effort is today's featured album. And, in a music world dominated by the "poppy metal" sounds of Motley Crue, Poison, and Bon Jovi, at that time, Aerosmith's solid album hit a home run—especially for only $5.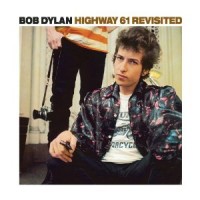 There are singers, and there are songwriters. In some cases, an artist can do both really well–they simply have a knack for the business. Today's featured artist. Bob Dylan, accomplished major things while doing both.This visionary album took a little while to be appreciated, but, thankfully, the first single release was 'Like A Rolling Stone,' which would go on to be one of the most popular singles of all time. The album is credited for changing the way we think about popular music and how we view folk musicians in the mainstream.
Really good artists can be right under your nose sometimes, but you just never get a chance to hear their music. What if I told you there is a guy who has won three Grammy awards, but there is a strong possibility you've never heard of him? Seems strange, but it's probably true. Today we look at an artist whose popularity spans multiple continents, sold millions of albums—but hasn't quite found his way into the hearts of mainstream America.
Debut albums for a band can truly be hit or miss. Sometimes a band is still tinkering with the lineup or even their sound so what you get is a hodgepodge of old stuff written by the lead singer before the band got started. Or, sometimes you'll get a bunch of random tracks that the band had no time practice but were forced out in the studio. But, every once in a while, you get a debut album that makes music history–although it's very rare, when it happens, that album becomes music legend.
Relive the mid-90s today with Hootie. I can promise you it's as good as you remember, and you will find yourself singing along with the first half of the album. Completely worth $5 bucks, and it'll help break your Tuesday blues.
Many friends of mine tell me they just can't get over Geddy Lee's vocals, and it makes Rush a tough listen. This album might be a great introduction for those types, as there is quite a bit of instrumental on this record, and it can give you a great appreciation for what they were doing. I think this album is a near perfect blend of top 40's radio and pure rock music. If you're a fan of simply well done rock music, it should be right in your wheelhouse.
Peter Hernandez was born in October of 1985 in Honolulu, Hawaii. At the age of 2, Peter was given the nickname of Bruno because of a striking resemblance to professional wrestler Bruno Sammartino. The Mars surname was added later, as a differentiator between him and other Hispanic pop artists. He moved to LA to become a star but it took a while—he was a well-known writer and producer before being known as a musical artist. His first album is proof that good things come to those who wait.

TDS Connect Blog
Learn more about how TDS can keep you connected in the home with Internet, TV, TDS Fiber, DVR and phone services and solutions.
Connect:
Stay connected with TDS Home for the latest news.