Archive | TDS TV
RSS feed for this section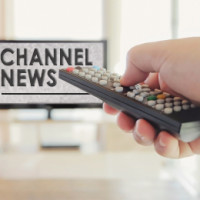 TDS® is no longer allowed to broadcast WJXT (channel 4). After several weeks of contract negotiations that ultimately did not lead to an agreement, TDS' contract with WJXT expired at midnight, December 31, 2016.
TDS Connect Blog
Learn more about how TDS can keep you connected in the home with Internet, TV, TDS Fiber, DVR and phone services and solutions.
Connect:
Stay connected with TDS Home for the latest news.