Not everyone is excited to watch the big game this Sunday. Maybe it's because you're not a fan of the teams, or perhaps you're just not a fan of sports ball in general.
Regardless of the reason, if this is you—don't worry. There are lots of great things to watch on TDS TV Sunday evening! From adorable baby animals to popular movies to hot series, you've got plenty of choices:
The Puppy Bowl
Giving tail-gating a whole new meaning, Animal Planet will be showing their perennially popular Puppy Bowl. Adoptable puppies playing with toys on a mini field—need I say more? You can fetch the pre-game show online now and even build your own trading cards. Catch the adorable show @4pm CST on Animal Planet (232/1232). (Image above courtesy of Animal Planet.)
The Kitten Bowl
A bowl of a warmer and fuzzier kind. In a mini stadium, kittens chase tiny footballs around the field in a fast and fur-ious fashion. More than just being an alternative to the Puppy Bowl, it's also an adoption event (and yes, Hallmark has trading cards too!). While the bowl was filmed months back, Hallmark has set up a kitten pop-up adoption shop in Minneapolis. Purrrrfect, am I right? Hallmark Channel (148/1148) @12 & 3pm CST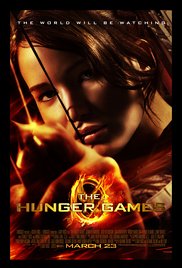 The Hunger Games
Featuring a life and death game of a whole different sort, TNT is playing the first three Hunger Games movies. Tune in to watch Katniss battle for justice starting at 1pm CST on TNT (100/1100).
COPS marathon
On the newly re-branded Paramount Network, you can binge COPS all.day.long. It all starts at 11am CST on channel 116/1116.
Guardians of the Galaxy
If you've somehow missed the Guardians of the Galaxy boat, now's your chance to watch it (and if you already love it, let's just leave it at "I am Groot!"). Catch Star-Lord @5pm CST on FX (108/1108)
Alaska: The Last Frontier marathon
Featuring the Kilcher family (the singer Jewel's relatives), the show follows their pioneer-like life in the wilds of modern Alaska. You can binge a whole evening's worth starting @5pm CST on The Discovery Channel (104/1104).
Star Trek marathon
Geek alert! (Yes, I'm raising my hand :-)) BBC America is showing a Star Trek Next Gen marathon on Sunday. They're starting at Season 7, Episode 15 (the end of the very last season!) @10am CST (114/1114). Note: I also spotted that BBC America is having a Planet Earth: Life season 1 marathon on Saturday starting @7am CSTon Saturday, ending in the wee hours of Sunday morning.
Vanderpump Rules
If you'd prefer something a little less heady, Bravo is showing nine of the most recent Vanderpump Rules (ending in a new one), if you'd like to catch up with Lisa's crazy life. Bravo starting @1pm CST on channel 140/1140.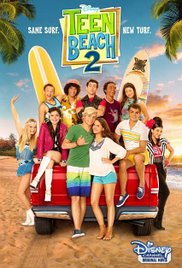 Teen Beach 2
It's the sequel to the very-popular Teen Beach Movie. Maybe your kids may have already seen it, or maybe they're now just at perfect age, but it's a fun, non-bowl option good for the whole family. Disney @6pm CST (channel 302/1302)
Lifetime movie marathon
Lifetime is showing perfect movies for Super Bowl Sunday—no really, they literally all have the word "perfect" in the name. The Perfect Assistant, The Perfect Teacher, The Perfect Girlfriend, The Perfect Boyfriend, The Perfect Daughter, The Perfect Stalker, and finally, The Perfect Soulmate. All of these dramas seem to have some kind of a dark twist. Starts @9am CST on Lifetime (340/1340).
Walking Dead marathon
The Walking Dead. Need we say more? You can binge the third season. Catch episode 1 @11am on AMC (784/1784), and stay put for the complete season if you stay up late enough (or set your DVR).
Aurora Teagarden marathon
And ya'll know I love a good Hallmark Movie (see evidence here and here), and Hallmark Movies & Mysteries is running an Aurora Teagarden marathon all day long starting @10am (channel 150/1150). I have to admit, I hadn't seen any of these until recently and was pleasantly surprised. If you like other Hallmark movies, odds are you'll like these too.
Neflix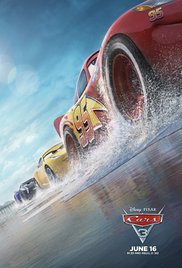 I'd be remiss if I didn't also mention that, as always, there's a lot coming and going off of Netflix.
For kids/the whole family, Cars 3 is racing to the screen. There's also a new kid-friendly series Trolls: The Beat Goes On! Season 1 (based on the popular flick, which is also streamable). For the grownups, Comedians in Cars Getting Coffee is back, as is Grace and Frankie…along with many, many other movies.
Here are good full lists of all the Netflix changes for January and February.