About Missy Kellor
Missy works on the Corporate Communications team and reports stories to TDS employees and customers. This is right up her alley because she's an extrovert and also a big fan of research (really, she'll look up just about anything that strikes her interest). Missy is a native of Madison, Wis. with an undergraduate in Anthropology and a master's degree in Life Sciences Journalism from the University of Wisconsin-Madison. Her interest in the Internet as a mass media shaped her work towards a PhD in Journalism and Mass Communications. She's also worked as an editorial assistant, copywriter, and production artist. In her off hours, Missy is a crafter, Pinterest addict, reader, wife, and mom of two kids. You can find Missy on
G+
and on
Twitter
.
Author Archive | Missy Kellor
Stories about robotic spiders, great ebook deals, and giant electromagnets all made my "interesting tech news" list this week: Giant…
more...
TDS TV is expanding! We're rolling out TDS Fiber services, including TDS TV and 100Mbps Internet, to new areas of Concord and Knoxville, Tenn. starting in September.
The first international phone call was made July 1, 1881 between Calais, Maine in the United States and St. Stephen,…
more...
Yesterday the Communications Team here at TDS spotted an article that we sort of loved. It's titled "Sorry, cellphone: Why…
more...
If you live in Tennessee and have the older TDS TV platform, you might be wondering about what it'll be…
more...
Kimberly Koppenhaver is a newly minted congressional delegate—which is pretty amazing for an 11 year-old. Kimberly (nicknamed Kim or Kimmy)…
more...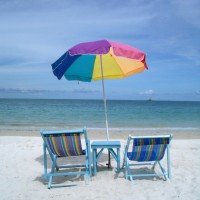 June is Internet Safety Month while it might seem a little random, it's actually pretty fitting. With school out, kids have more time to play outdoors AND online. Learn 9 ways to help keep your kids safe online.
Whether you live in a rural or an urban area, you should know about a troubling phone problem: rural call…
more...
I went to the geekiest dads I know and asked them what they'd love to get for Father's Day this…
more...
Okay, let's do a show of hands. How many of you: Have printouts of all your digital photos Keep disk…
more...

TDS Connect Blog
Learn more about how TDS can keep you connected in the home with Internet, TV, TDS Fiber, DVR and phone services and solutions.
Connect:
Stay connected with TDS Home for the latest news.