About Missy Kellor
Missy works on the Corporate Communications team and reports stories to TDS employees and customers. This is right up her alley because she's an extrovert and also a big fan of research (really, she'll look up just about anything that strikes her interest). Missy is a native of Madison, Wis. with an undergraduate in Anthropology and a master's degree in Life Sciences Journalism from the University of Wisconsin-Madison. Her interest in the Internet as a mass media shaped her work towards a PhD in Journalism and Mass Communications. She's also worked as an editorial assistant, copywriter, and production artist. In her off hours, Missy is a crafter, Pinterest addict, reader, wife, and mom of two kids. You can find Missy on
G+
and on
Twitter
.
Author Archive | Missy Kellor
I got TDS TV yesterday! When I started at TDS, TDS TV was only available in Tennessee. But, starting last…
more...
When my manager suggested we create a geek Mother's Day gift guide, the project naturally fell to me. You see,…
more...
What were you doing in 1993? That year a gallon of gas cost about $1.16, a movie ticket was $4.14…
more...
Have you heard about Vine? If not, don't beat yourself up about it because it IS pretty new. Vine just…
more...
It sounds almost too good to be true, but the Federal Trade Commission (FTC) is trying to make it happen.…
more...
You think you've had a bad week? Try being the Internet. Between what is being called "the worst cyber attack…
more...
Are you a Google Reader user? If so, I'm sorry for your loss. If you don't use Google's news feed…
more...
Are you old enough to remember payphones? When I was a tween in the 80s they were all over (and…
more...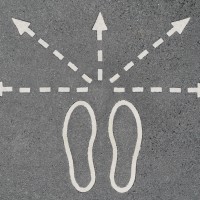 So, it's March. How are those New Year's resolutions going? I don't know about you, but I struggle to keep…
more...

TDS Connect Blog
Learn more about how TDS can keep you connected in the home with Internet, TV, TDS Fiber, DVR and phone services and solutions.
Connect:
Stay connected with TDS Home for the latest news.