Archive | Security
RSS feed for this section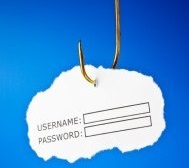 We talk to you fairly often about phishing scams. That's because, unfortunately, scammers use our name in emails to try and trick you into revealing personal information. Today, the Federal Trade Commission (FTC) revealed the commissioner's name is also being used in a phishing campaign. Learn more about what's happening.

TDS Connect Blog
Learn more about how TDS can keep you connected in the home with Internet, TV, TDS Fiber, DVR and phone services and solutions.
Connect:
Stay connected with TDS Home for the latest news.