About TDS Security Team
The latest news and advice from the TDS Security Team.
Author Archive | TDS Security Team
With the lure of convenience, smart-home devices are more popular than ever—and now they're popular with hackers too. The security of a network is only as strong as the weakest link and often connected devices such as stoves, refrigerators, doorbells, and thermostats are those weak points. Get tips to stay safe.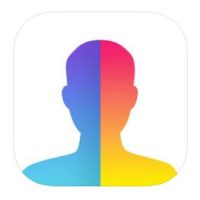 The viral app, most recently part of a celebrity #FaceAppChallenge, allows users to upload photos to see how they might look when they're old, if they were a different gender, etc. Although it has been around for a few years, the app is the subject of renewed privacy concerns. What do we really know about FaceApp and should you be worried? Get the scoop.
The latest entertainment scams are just like Trojan Horses—you invite them into your home thinking they're something awesome, but they actually mean you harm. Scammers are selling devices and downloadable apps promising that you'll "never pay for a movie or TV show again." In reality, what you're likely to get is free content with a side of theft and fraud.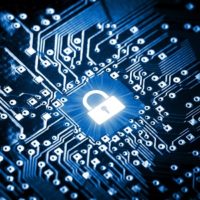 The FBI's Internet Crime Complaint Center recently released some rather jaw-dropping statistics about the current state of cybercrime. Find out what internet crimes yield the most number of victims and the most dollars.
Online, your passwords are your locks. The problem is, many people use weak ones. Don't think it's a big deal or think you've got it covered? Think again! Passwords matter, even if you don't do any online shopping—and especially when it comes to email. Find out why.
Updated! The Better Business Bureau and the FTC are warning consumers about a new kinds of tech support scams. Typically these kinds of cons involve a phony representative helping you "fix" a fake computer problem for a fee. Now scammers are trying new approaches. They may offer you a refund or let you come to them for a change.
Unlike the "you won the lottery" headlines that scammers send out with a generic message and hope someone takes the bait, personalized scams are different—which makes them harder to spot. Find out what sets a personalized scams apart and get tips for spotting them.
Billions of people worldwide were impacted by cyber attacks in 2018 (yes, BILLIONS). In fact, one report says 765 million became victims between April and June of last year alone. At this point it's really not realistic to think it won't happen to you. Chances are, it will—but that doesn't mean you have to make it easy. Adding an extra layer of security to your accounts can help reverse those odds.
We talk a lot about phishing scams on this blog and for good reason: these scams are on the rise and getting more sophisticated. There's a new quiz from Google's Jigsaw company designed to test your scam-spotting know-how. Do you measure up? Take it and find out.
If you, or someone in your family, enjoy the super-popular online games be warned: there are real-life security risks at play in online gaming. There have been hacks involving Fortnite, Town of Salem, and Fallout 76. Epic Games offers some easy steps gamers can take to keep their information private.

TDS Connect Blog
Learn more about how TDS can keep you connected in the home with Internet, TV, TDS Fiber, DVR and phone services and solutions.
Connect:
Stay connected with TDS Home for the latest news.