About TDS Security Team
The latest news and advice from the TDS Security Team.
Author Archive | TDS Security Team
The expression "look before you leap" encourages you to think of possible consequences before you act.  In the digital age, that turn of phrase arguably could be changed to: look before you log in. There's a new batch of login scams making the rounds—can you spot what's real and what's fake? Learn what to look for to avoid this trickery.
The Internal Revenue service warns that taxpayers could get conned into handing over tax refunds deposited in their accounts—that's nothing new. The twist is that fraudsters file a real tax return with stolen data so filers get a real, but erroneous, refund. The criminals then pretend to be someone in authority to get taxpayers to "return" the refund money. Find out how it works and what you can do.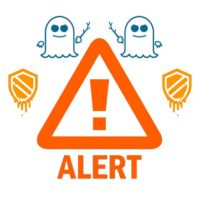 Meltdown and Spectre are names given to two different security bugs found in June of 2017 by Google. These bugs are far-reaching and impact a wide-range of computers, mobile devices and servers across many operating systems, such as iOS, MacOS, Android, Blackberry, Linux, and Microsoft. We've pulled together what you need to know.
Connected devices can bring a lot of convenience, but they also come with a price: privacy risks. In fact, they pose a variety of unique security challenges you might not know about. Learn what to look for before you buy and steps to take to protect your privacy once they're in your home.
With holiday shopping season in high gear, shopping and delivery scams are also on the rise. Scammers are sending phishing emails that appear to have tracking information, but are designed to trick you. They want to steal your personal data, take your deliveries, or buy some time to do some shopping of their own.
A new attack targeting devices such as phones, laptops, desktops, and IoT (Internet of Things) devices with Bluetooth could allow someone nearby to take control of your device without you noticing. Find out about this Blueborne attack and what you can do to stay clear.
DocuSign has acknowledged a breach of their customer and user email addresses. As a result, the email addresses are now the target of a malicious email campaign. TDS is encouraging customers to be cautious. If you receive an email from DocuSign, with an attachment or link, be careful. For more information, contact DocuSign.
We've told you about phishing scams before, and even scams that take advantage of your misspellings or fat-finger moments—but this one? It may just take the cake in terms of sneakiness. If you have a Gmail/Google sign in, listen up (and don't open any attachments until you read this). But even if you don't have a Google login, this kind of technique could be used for other services so keep reading.
A new security vulnerability has hit the web you should know about. This code error may have caused passwords, messages, cookies and more to leak onto the internet. While there's reason not to panic, there are steps you should take to protect yourself.
We may scoff at those who actually use the word "password" as their password (or "123456"), but we probably shouldn't be too smug. After all, are your passwords really any good? They may not be nearly as awesome as you think.

TDS Connect Blog
Learn more about how TDS can keep you connected in the home with Internet, TV, TDS Fiber, DVR and phone services and solutions.
Connect:
Stay connected with TDS Home for the latest news.