About TDS Security Team
The latest news and advice from the TDS Security Team.
Author Archive | TDS Security Team
We talk a lot about phishing scams on this blog and for good reason: these scams are on the rise and getting more sophisticated. There's a new quiz from Google's Jigsaw company designed to test your scam-spotting know-how. Do you measure up? Take it and find out.
If you, or someone in your family, enjoy the super-popular online games be warned: there are real-life security risks at play in online gaming. There have been hacks involving Fortnite, Town of Salem, and Fallout 76. Epic Games offers some easy steps gamers can take to keep their information private.
To get people to comply with their scam, social engineers hack people. They use tactics such as creating a sense of urgency, minimizing rules/consequences, building rapport, playing on the victim's sympathy, and impersonating an authority figure or other trusted person. Find out what you can do to become a human firewall and protect against this kind of trickery.
Especially when you're busy and doing a lot online (holiday shopping, for example), the temptation is strong to take a shortcut and use the same password twice…or three times…or more. But don't do it. A few seconds of time savings in the moment could ultimately cost you a lot more.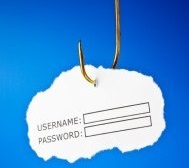 Keep a watchful eye on your email inbox. Our internal security team has been noticing an uptick in malicious email campaigns sent to TDS employee inboxes—and a similar increase in their personal accounts as well. Get the scoop on the two scams popping up recently.
Your computer could become infected with malware while you visit a completely legitimate and trusted website. These Drive-by Downloads" are on the rise. Learn what you can do to stay safe.
Each phishing attempt can look different from another. Some may include a link, others may have a malicious attachment, and another may simply ask you to reply. With the huge variety of methods out there, are you really sure you can spot a phish? Test your spotting skills by looking at six different emails we've received over the years.
Bad news, consumers—there's a new chip-based security vulnerability you need to watch out for. Called "Variant 4," it doesn't seem this exploit used in the wild…yet. However, now that it's out in the open, it's entirely possible hackers will be working overtime to give it a try. Find out what you can do to stay safe.
The expression "look before you leap" encourages you to think of possible consequences before you act.  In the digital age, that turn of phrase arguably could be changed to: look before you log in. There's a new batch of login scams making the rounds—can you spot what's real and what's fake? Learn what to look for to avoid this trickery.
The Internal Revenue service warns that taxpayers could get conned into handing over tax refunds deposited in their accounts—that's nothing new. The twist is that fraudsters file a real tax return with stolen data so filers get a real, but erroneous, refund. The criminals then pretend to be someone in authority to get taxpayers to "return" the refund money. Find out how it works and what you can do.

TDS Connect Blog
Learn more about how TDS can keep you connected in the home with Internet, TV, TDS Fiber, DVR and phone services and solutions.
Connect:
Stay connected with TDS Home for the latest news.