About McLean Robbins
McLean Rob­bins is a Wash­ing­ton, D.C.-based lux­ury lifestyle writer spe­cial­iz­ing in travel, spas, and wed­dings. She writes reg­u­larly for the Travel Channel, Forbes Travel Guide, The Wash­ing­ton­ian, AOL, Robb Report,
Pursuitist
, and many more. Fol­low her on Twit­ter:
@McLeanRobbins
and
on Google +
Author Archive | McLean Robbins
Hot summer days call for ice-cold evening treats. Whether you hand-churn your own ice cream or prefer the store-bought variety, these creamy treats are perfect for your next barbecue or party.
Let's be honest—dad doesn't want another tie. Nor does he want more golf balls, fishing lures, or polo shirts. The exception: handmade gifts from kids, or those of us who are particularly crafty! Show your love this father's day with these ten unique gifts that blend experiences, artistry, and creativity. And yes, we're totally okay if you order something for yourself too.
Whether you're hoping for a romantic night at home or you're prepping for a big party or event, a little extra love in the decor department goes a long way. And, as much as we love fresh-cut flowers, filling your space with seasonal stems can get pricey. To achieve a similarly enticing look, sub (most of the) flowers for candles and voila—your space is transformed into a festive (and often sweet smelling) area for entertaining, a big event such as a wedding or graduation, or even a special dinner date.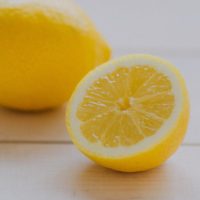 Love citrus fruits in summer? So do we, and without a doubt, our favorite is the Meyer Lemon, a slightly sweeter and tangier version of lemons that tastes like the perfect cross between a lemon and an orange. There's nothing this little fruit can do wrong, particularly when it's made into a sweet ending to a summer meal.
Haven't planned your summer vacation yet? You're still in luck if you're looking to find a reasonably-priced escape. A new report from Trip Advisor analyzed hotel pricing data to identify the lowest prices for hotels this summer. They looked at data across nine regions and 30 cities for travel in June, July and August and we've got the results and some seasoned-traveler advice.
We're big fans of using Pinterest for home design inspiration, whether we're looking to do a whole-house reno or simply make a small update to a single room. Of late, herringbone, a distinctive pattern often used for tile or flooring, is perhaps the most popular trend seen on Pinterest. From entryways to backsplashes to bathrooms, herringbone is hot hot
Thanks to Pinterest, Etsy, and even your local party supply store, birthday parties have become grand affairs, complete with their own theme. We scoured Pinterest and found what has to be one our favorite and most-flexible themes—Animals—with some ideas that are just too cute not to share. Whether you have a baby, toddler, or a child in elementary school, you can make this theme fit your party.
These fruit-forward and lightened-up cakes and pies are making us ready for spring. (After all, ham doesn't need to be the star of the Easter dinner if you don't want it to be!)
There are times we feel that the crockpot or slow cooker is the savior of our sanity. A few minutes of prep and voila, dinner is (almost) on the table. We've rounded up some of our Pinterest favorites so that you too can serve easy and delicious meals at home this week.
2016 marks the year that 'athleisure' was added to the dictionary. This workout-ready trend has moved gym-wear from ratty sweats…
more...

TDS Connect Blog
Learn more about how TDS can keep you connected in the home with Internet, TV, TDS Fiber, DVR and phone services and solutions.
Connect:
Stay connected with TDS Home for the latest news.