About Kris Schulz
Kris Schulz has been with TDS for just about 6 years, being part of HRA Training the entire time. His current role is the Training Project Manager, where he has the opportunity to work with every group at TDS Telecom. He has been in the training industry for over 15 years. In his extra time, he makes movies with
Firmament Films
and is a two-time Best Director winner for the Madison 48 Hour Film Festival. His movies have also won Best of Madison 48 for 2012 and 2013.
Author Archive | Kris Schulz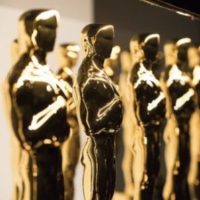 TDS employees and award-winning filmmakers in their own right, Patrick Brazier and Kris Schulz, talk about their favorites for each category. Do you agree? Feel free to chime in and share who you think will be the winners.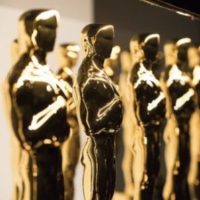 Controversies are part of the Oscars and this years is no exception. Typically, though, it's the nominees or winners, or perhaps the host that generates the controversies. This year, the Oscar show itself has already had plenty of drama! Get the scoop and see if you agree with our movie buffs' picks for the top awards.
What a great year for movies, and now, the 90th Oscar Awards are upon us. Our in-house movie experts and filmmakers discuss the highlights, lowlights and who they're rooting for at the Oscars. What are your favorite films of the year? See if you agree with our reviewers :-)
TDS' movie buffs (and one is a movie maker!) offer their take on this year's Oscar nominations. Who they think will win, who they'd rather see win. You might be surprised by some of their picks (and you also might discover some movies you should make time to watch!).
The Academy Awards are this weekend, and TDS' very own movie makers—yes, we have two!—are giving you their picks for who is going win (or who they think should win). Do you agree with who they chose?
If you've ever wondered what it's like to attend a Hollywood movie awards event ? (Or even be a winner?) One of our employees can tell you! Kris and his film-making group recently won an international award for their 48 Hour Film Project. He shares his experience in today's blog.
We've got Academy Award predictions from our two movie experts (one a director himself, and the other a die-hard movie fan). See if you agree with their Oscar guesses and share what films get your thumbs up. (And don't forget: many of the nominated films can be found on TDS TV On Demand!)
My filmmaking team and I are working on our first feature length film, titled The Princess Knight! It is exciting, it is fun and it is an extremely difficult process, for a few reasons. For one, this is still an all-volunteer project. The bigger issue, though, is our cast. Every one of them needs at least 1 if not 2 people helping them out at all times, and when you have 5-6 of them on frame at any given time, it makes it difficult to find enough people just to help out. It is very challenging. Did I mention that The Princess Knight is a puppet movie?
Summer is here, and that means it's summer blockbuster season—the season when the big studios make their money. Kids out of school, summer vacations, hot days are all big reasons people go to the movies in the summer. Find out what movie started it all and what's on tap for this blockbuster movie season.
It's March! Almost time for spring! That means… well, that means the ground will be sloppy with melting snow and mud, the molds and mess of winter all showing up. Not a great time to spend outside, so why not enjoy a nice movie at your place? Adding to that argument is March is the end of the "movie dump season," where studios typically show movies that they no longer expect much profit from. Since you'll have to wait for summer blockbusters and Oscar movies typically happen in the fall and winter, why not stay in and get your St. Patty's Day celebrating started with one of these movies?

TDS Connect Blog
Learn more about how TDS can keep you connected in the home with Internet, TV, TDS Fiber, DVR and phone services and solutions.
Connect:
Stay connected with TDS Home for the latest news.