Tag Archives | malware
The Federal Bureau of Investigation (FBI) is asking more than 500,000 Americans to reboot their routers. This is because hackers infected consumer-level routers used in homes and small offices with malware. The incident is believed to be a Russian military-related hacking and has affected half a million routers and storage devices in 54 countries, including the United States.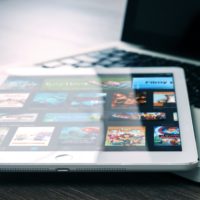 Who doesn't love a bargain? But in the case of movie sharing sites, "free" could be anything but. Even one visit could infect your computer with malware that costs you in big way. And if you don't think it could happen to you, think again—the odds are not in your favor.
We all make typing mistakes, but due to a new type of scam, your fat fingers could cost you—big time. It's called typosquatting—creating a website that has a domain name that is super similar to a legitimate, popular website, but takes advantage of common misspellings or accidental keystrokes.These fake sites can look so real, they can trick you into revealing your login or payment credentials, or even place backdoors into your computer system or install ransomware without your knowledge.

TDS Connect Blog
Learn more about how TDS can keep you connected in the home with Internet, TV, TDS Fiber, DVR and phone services and solutions.
Connect:
Stay connected with TDS Home for the latest news.