Tag Archives | Madison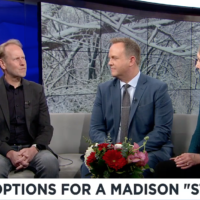 It's Travel Tuesday. It's The Perfect Time To Plan a Madison, Wisconsin Staycation (or vacation, as the case may be). This city between two lakes has been TDS' home base since 1969 and it has lots to offer.
Pursuitist's award-winning travel editor Christopher Parr was featured on News 3 Now CBS in Madison, Wisconsin, sharing Rose Bowl travel…
more...
TDS' Judd Blau was recognized as "Most Influential" by Madison's In Business magazine for his work and commitment to the DeForest community.

TDS Connect Blog
Learn more about how TDS can keep you connected in the home with Internet, TV, TDS Fiber, DVR and phone services and solutions.
Connect:
Stay connected with TDS Home for the latest news.