Tag Archives | data breach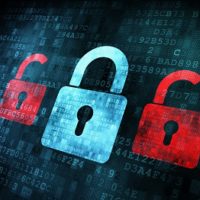 It was not a great week for consumers or their personal and payment information. In a matter of days, SIX companies announced that data breaches could have exposed customer data from millions of customers. Given today's digital world—even if you managed to avoid being impacted this week—it's never a bad time to review some steps you can take after a breach:
Unfortunately, in today's world, data breaches happen. Companies and websites get hacked, or scammers trick people—maybe even you—into revealing important information. If you think your data has been stolen, your first step shouldn't be to panic. Instead, take a deep breath and follow these steps so you can regain control over your information and minimize any potential damage.
Yahoo makes history with possibly the biggest data breach ever, the government tries to get in front of self-driving cars, and Google has just made being a tourist that much easier. Also, you can now buy cheap photo prints from Amazon (maybe) and Mark Zuckerberg and his wife announced a jaw-dropping charitable initiative.

TDS Connect Blog
Learn more about how TDS can keep you connected in the home with Internet, TV, TDS Fiber, DVR and phone services and solutions.
Connect:
Stay connected with TDS Home for the latest news.