Tag Archives | amazon prime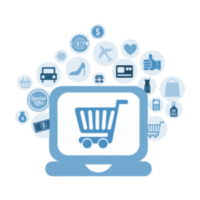 The most important tips and tricks to ensure you don't miss out on the best deals of the annual sale.
The NES Classic is going the way of the Dodo, but no worries—there's already a new retro console in the works for 2017. Also this week: a new way to organize your Instagram, Galaxy S8 reviews, Teslas at a bargain price, and some cheap wireless earbuds that just hit the market. All this (and a few more interesting bits) in this week's Tech News Roundup.
It's summertime, and the living is easy ... sort of. The kids are home from school, and those weekend road trips to the lake or beach sure do add up to some added stress on your bank account. Don't sacrifice style this summer, you can still save big with these simple money-saving techniques, right from the comfort of your computer.

TDS Connect Blog
Learn more about how TDS can keep you connected in the home with Internet, TV, TDS Fiber, DVR and phone services and solutions.
Connect:
Stay connected with TDS Home for the latest news.