About TVTesters
Austin and Eric are "friendly testers" for TDS TV. They're both TDS employees who volunteered to be guinea pigs try our newest product and put it through its paces in their homes. They're not getting paid to use TDS TV or share their opinions, but they've offered to share their honest insights here. Austin: I'm a technology nut with a deep rooted passion for sports. Being able to watch every game for the teams I root for is essential. When I heard about TDS TV at the office, I couldn't raise my hand fast enough to volunteer to test it out. Whether it's a new set-top box, interface, or channels, I'll be testing them and providing my honest feedback. Eric: I'm a sports geek and a techie nerd. I play/watch just about every sport and I love to mess around with electronic gadgets. At TDS I have experienced everything from dial-up Internet to a super high-speed connection and have tested products before. My wife is sort of a TV co-tester since we watch most of the shows we record together. I think it's pretty cool I get to share my TDS TV experiences here!
Author Archive | TVTesters
Sometimes you just want to eat your morning Cheerios and catch the weather—but other times you want to feel like you're a part of the program you're watching. Find out what Austin thinks can give you that immersive sound experience....without the cords.
Did you know that TDS TV customers can request channels they'd like to see added to the channel lineup? Sure, it can't always happen, but you at least get a vote (and TDS really does take customer feedback into consideration). Find out how to put in your two cents.
Good news! TDS TV is offering access to live coverage of the Sochi games on any Internet-enabled device. If you subscribe to the Expanded or Expanded Plus tiers, you will be able to watch more than 1,500 hours of coverage, including every competition live or through video on demand. Read how to start watching.
Being sick is never fun, but the silver lining is that when you're home, you can catch up on your favorite shows. Get some suggestions for some great shows and movies could make being sick a little more fun.
Good news, TDS TV customers! Free on-demand offerings are not only available with every package, they're becoming more robust than ever. Get the scoop on all the new channels.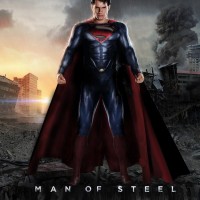 With high-definition services being so life-like and prevalent, you don't need the high prices of the theater and the hassle of having travel time to see the latest movies. If you've got a TV at home, you can get virtually the same experience with TDS TV's video-on-demand store. Find out how to order a video and what movies are coming soon.
With modern day television subscriptions, it's very easy to know what's on at any given time. You can even look…
more...
In addition to being a TDS TV tester, I also get a chance to pilot out some of our other…
more...
Being a TDS TV tester, I got a chance to use the product and get familiar with it before I…
more...
It seems everything today is offered wirelessly. Making phone calls, surfing the web, watching a movie–heck even starting your car…
more...

TDS Connect Blog
Learn more about how TDS can keep you connected in the home with Internet, TV, TDS Fiber, DVR and phone services and solutions.
Connect:
Stay connected with TDS Home for the latest news.