Tag Archives | TruTV
Heads up, hoops fans! The best month of the year is finally here, with the 2018 NCAA Men's Basketball Tournament set to start this week. Games officially begin tonight with the First Four, and the tournament gets underway in earnest later this week, with 32 games on Thursday and Friday. Find out how to tune in!
The teams have been selected, the brackets are set, and the 2017 NCAA Men's Basketball Tournament starts this week! Games…
more...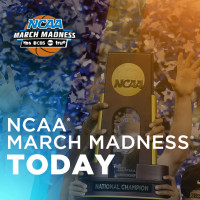 The 2016 NCAA Men's Basketball Tournament begins in earnest Thursday and Friday, with 32 games spread across four TV channels over two days. Here's a full schedule of the games. We've rounded up all of the different ways you can keep up with the action—there's a lot of 'em!

TDS Connect Blog
Learn more about how TDS can keep you connected in the home with Internet, TV, TDS Fiber, DVR and phone services and solutions.
Connect:
Stay connected with TDS Home for the latest news.