Tag Archives | Sleepy Hollow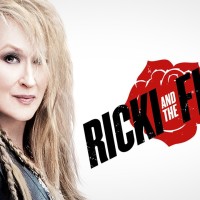 There may not be any blockbuster films, but TDS TV on Demand is serving up a host of first-rate films for Thanksgiving week. We've got an acclaimed music documentary, wayward sheep, rock and roll Streep and whole lot more. We also have TV highlights (including when to catch some of your favorite holiday specials!).
The fall season unleashes new seasons of acclaimed shows such as "The Knick," "Fargo" and "Elementary." But the big excitement is the arrival to TDS TV on Demand of one of the year's biggest hits - "Jurassic World." And if that's not enough, you can catch The Rock in the disaster flick "San Andreas," George Clooney in "Tomorrowland," plus a couple of quality teen flicks ("Dope" and "Paper Towns").

TDS Connect Blog
Learn more about how TDS can keep you connected in the home with Internet, TV, TDS Fiber, DVR and phone services and solutions.
Connect:
Stay connected with TDS Home for the latest news.