Tag Archives | QVC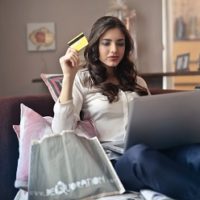 Fun fact: you have three great at-home shopping options as part of your TDS TV channel lineup: Home Shopping Network (HSN), QVC, and Jewelry Television (JTV) With an ever-changing assortment of the latest items, HSN, QVC and JTV are your go-to source for an amazing assortment of products. Check out what you can watch (and buy) in the next few days.
This week: expose on Amazon's corporate culture has everyone talking, hackers stole three times the amount of taxpayer info than originally thought, and there's a new Internet Explorer security gap you need to patch ASAP. Also, watch Boston Dynamic's bipedal robot run through the woods, find out about a new way to charge electric cars by driving them, and check out a fun Jurassic World animation done entirely in Lego.

TDS Connect Blog
Learn more about how TDS can keep you connected in the home with Internet, TV, TDS Fiber, DVR and phone services and solutions.
Connect:
Stay connected with TDS Home for the latest news.