Tag Archives | Marco Polo
Enjoy the holidays with new movies from TDS TV on Demand. There are a number of exceptional dramas coming to your TV, including "Sully," "Ben-Hur" and "Snowden." And if you need something to entertain the kids - the wild animated comedy "Storks" is perfect for the job.
Summer is here and TDS TV On Demand is offering a strong slate of comedic films, including the blockbuster "Kung Fu Panda 3." And don't miss the debut of several new network shows as well as the return of some old favorites.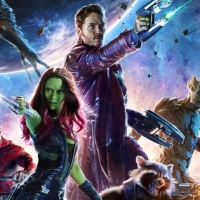 The roster of new movies is not large this week, but it contains one of the year's best - Marvel's "Guardians of the Galaxy." Also, watch for the conclusion of several television staples, including "Sons of Anarchy," "The Newsroom" and "White Collar."

TDS Connect Blog
Learn more about how TDS can keep you connected in the home with Internet, TV, TDS Fiber, DVR and phone services and solutions.
Connect:
Stay connected with TDS Home for the latest news.