Tag Archives | Lucifer
Coming to TDS TV on Demand: "The Revenant" which scored multiple Oscars, including Best Actor, Best Director and Cinematography—making it one of the top films of 2015. Other upcoming standout programs coming to a TV near you include the spy thriller "The Night Manager," Ken Burns' new documentary, "Jackie Robison," and a new season of "Unbreakable Kimmy Schmidt."
Too much stuff to enjoy! TDS TV on Demand is offering up some outstanding films, including the smash hits "Straight Outta Compton" and "Goosebumps." And on network television, there's a number of exciting new series and specials, including an "X-Files" mini-series, a live performance of "Grease" and a slew of other intriguing shows.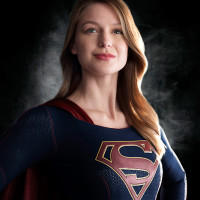 It's May, which means network shows are wrapping up. Make sure you check the schedule so you don't miss your favorites. For the latest movies, go to TDS TV on Demand, where a couple of the best films of 2014, "American Sniper" and "Still Alice," are coming soon.

TDS Connect Blog
Learn more about how TDS can keep you connected in the home with Internet, TV, TDS Fiber, DVR and phone services and solutions.
Connect:
Stay connected with TDS Home for the latest news.