Tag Archives | Longmire
The #1 movie of 2016, "Finding Dory," makes it way to TDS TV on Demand this month. We've also got some other great films heading your way, including the adult animated comedy "Sausage Party," the drama "Indignation" and the comedy "War Dogs."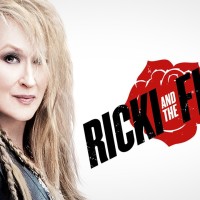 There may not be any blockbuster films, but TDS TV on Demand is serving up a host of first-rate films for Thanksgiving week. We've got an acclaimed music documentary, wayward sheep, rock and roll Streep and whole lot more. We also have TV highlights (including when to catch some of your favorite holiday specials!).
This week TDS TV on Demand brings one of the year's biggest - and best - hits: "Mad Max: Fury Road." In addition, there are several well-done dramas, including the romance "Age of Adaline" and the Brian Wilson biopic "Love & Mercy."

TDS Connect Blog
Learn more about how TDS can keep you connected in the home with Internet, TV, TDS Fiber, DVR and phone services and solutions.
Connect:
Stay connected with TDS Home for the latest news.