Tag Archives | Wicked City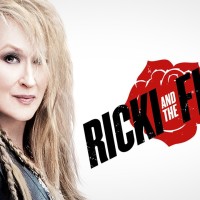 There may not be any blockbuster films, but TDS TV on Demand is serving up a host of first-rate films for Thanksgiving week. We've got an acclaimed music documentary, wayward sheep, rock and roll Streep and whole lot more. We also have TV highlights (including when to catch some of your favorite holiday specials!).
Halloween week is upon us and TDS TV on Demand has a slew of horror (and non-horror) films for your viewing pleasure. And if you're not finding anything to your tastes, check out some of the Halloween inspired television shows, including "The Great Pumpkin," "Ash vs Evil Dead" and the "Bones"/"Sleepy Hollow" crossover. Plus, we've got the latest TV highlights and news for everyone.

TDS Connect Blog
Learn more about how TDS can keep you connected in the home with Internet, TV, TDS Fiber, DVR and phone services and solutions.
Connect:
Stay connected with TDS Home for the latest news.