Tag Archives | The Bastard Executioner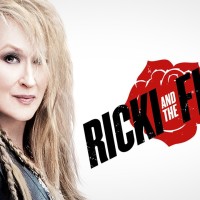 There may not be any blockbuster films, but TDS TV on Demand is serving up a host of first-rate films for Thanksgiving week. We've got an acclaimed music documentary, wayward sheep, rock and roll Streep and whole lot more. We also have TV highlights (including when to catch some of your favorite holiday specials!).
Memorial Day has come and gone, and that means the season's main shows are quickly wrapping up. But don't fear for your entertainment! TDS brings a solid quartet of films to TDS TV On Demand. Plus, the networks have some interesting shows on tap, including the David Duchovny's crime thriller "Aquarius." Finally, don't miss out on what will be an epic NBA championship series, which sees LeBron James and his Cavaliers returning to the finals.

TDS Connect Blog
Learn more about how TDS can keep you connected in the home with Internet, TV, TDS Fiber, DVR and phone services and solutions.
Connect:
Stay connected with TDS Home for the latest news.