Tag Archives | Spotify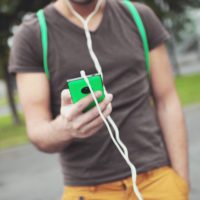 Take a look at the positives and negatives of using a subscription music service. We've narrowed our focus on services that allow users to stream music as well as download music that can be played offline. Should you take the leap to digital?
This week: there are exciting new Kickstarter's like the SmartDuvet Breeze, Tertill (the weed pulling robot) and Ahead (a hands-free biking device). In other tech news, Spotify is experimenting with song sponsorship and Amazon has bought Whole Foods and just launched Prime Wardrobe.
A new (almost paper thin) TV is revealed, a turtle gets new 3-D printed jaws, and Google says those security questions don't really help. Also, check out some new lighting that acts as an inside GPS, find out what's new with Spotify, and don't miss a bridge made out of paper and a cool article on Wired.

TDS Connect Blog
Learn more about how TDS can keep you connected in the home with Internet, TV, TDS Fiber, DVR and phone services and solutions.
Connect:
Stay connected with TDS Home for the latest news.