Tag Archives | phishing scams
Each phishing attempt can look different from another. Some may include a link, others may have a malicious attachment, and another may simply ask you to reply. With the huge variety of methods out there, are you really sure you can spot a phish? Test your spotting skills by looking at six different emails we've received over the years.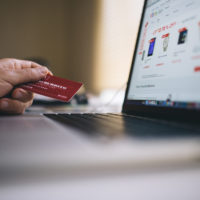 November and December are crazy busy for most of us. We're shopping, traveling, and also attending (and hosting) holiday celebrations. This is all good news for scammers. Our distraction makes it the perfect time to take advantage of even the most vigilant of us. Find out what you can do stay safe this holiday season.
Thanksgiving is fast approaching—and so is the unofficial kick-off to the holiday shopping season. Stores are preparing for the onslaught of traffic and so are criminals. Look out for two new phishing scams and follow five best practices to keep your personal information safe.

TDS Connect Blog
Learn more about how TDS can keep you connected in the home with Internet, TV, TDS Fiber, DVR and phone services and solutions.
Connect:
Stay connected with TDS Home for the latest news.