Tag Archives | phishing scam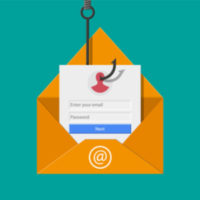 There's a new and clever phishing scam designed to collect your Netflix credentials and credit card information. Not only does the email look like it came from Netflix, the greeting may also include your name. But, stop right there! Just because it looks legitimate, it may not be. Learn what you need to watch for.
We've told you about phishing scams before, and even scams that take advantage of your misspellings or fat-finger moments—but this one? It may just take the cake in terms of sneakiness. If you have a Gmail/Google sign in, listen up (and don't open any attachments until you read this). But even if you don't have a Google login, this kind of technique could be used for other services so keep reading.
Although it's April Fools' Day this is not a joke—we're getting reports of customers receiving an email that looks like the real thing but is actually a phishing scam. Learn what you should do and get five tips for spotting this kind of scam email.

TDS Connect Blog
Learn more about how TDS can keep you connected in the home with Internet, TV, TDS Fiber, DVR and phone services and solutions.
Connect:
Stay connected with TDS Home for the latest news.