Tag Archives | Oscars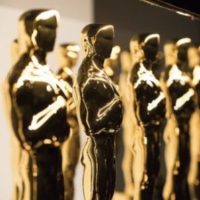 Controversies are part of the Oscars and this years is no exception. Typically, though, it's the nominees or winners, or perhaps the host that generates the controversies. This year, the Oscar show itself has already had plenty of drama! Get the scoop and see if you agree with our movie buffs' picks for the top awards.
What a great year for movies, and now, the 90th Oscar Awards are upon us. Our in-house movie experts and filmmakers discuss the highlights, lowlights and who they're rooting for at the Oscars. What are your favorite films of the year? See if you agree with our reviewers :-)

TDS Connect Blog
Learn more about how TDS can keep you connected in the home with Internet, TV, TDS Fiber, DVR and phone services and solutions.
Connect:
Stay connected with TDS Home for the latest news.