Tag Archives | Mike & Molly
TDS TV on Demand brings you an eclectic collection of films, including the latest Marvel superhero smash hit—the decidedly offbeat "Deadpool." On the tube, many shows are wrapping up the season, so check your local listings to make sure you don't miss any of your favorites.
TDS TV on Demand is ready to handle all your holiday entertainment needs. In addition to a nice variety of new films, we also have some of the most beloved Christmas movies available - all at the touch of a button. So enjoy your holiday and let TDS deliver the entertainment.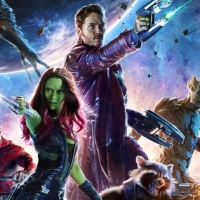 The roster of new movies is not large this week, but it contains one of the year's best - Marvel's "Guardians of the Galaxy." Also, watch for the conclusion of several television staples, including "Sons of Anarchy," "The Newsroom" and "White Collar."

TDS Connect Blog
Learn more about how TDS can keep you connected in the home with Internet, TV, TDS Fiber, DVR and phone services and solutions.
Connect:
Stay connected with TDS Home for the latest news.