Tag Archives | A Charlie Brown Thanksgiving
This week TDS TV on Demand features a couple of the year's most critically acclaimed films, "Kubo and the Two Strings" and "Hell or High Water." There is also the return of the cult British comedy "Absolutely Fabulous" and the action-packed "Mechanic: Resurrection." And if you need more, there are holiday movies and special galore on the airwaves, plus the return of "The Gilmore Girls."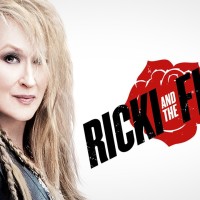 There may not be any blockbuster films, but TDS TV on Demand is serving up a host of first-rate films for Thanksgiving week. We've got an acclaimed music documentary, wayward sheep, rock and roll Streep and whole lot more. We also have TV highlights (including when to catch some of your favorite holiday specials!).
This week Video on Demand serves up a variety of helpings including comedy, romance, action, sci-fi and horror films. It's the perfect time to sit back with family and friends and pick out the movie that fits your mood. There's also lots of good TV to catch—holiday favorites along with some hot shows.

TDS Connect Blog
Learn more about how TDS can keep you connected in the home with Internet, TV, TDS Fiber, DVR and phone services and solutions.
Connect:
Stay connected with TDS Home for the latest news.