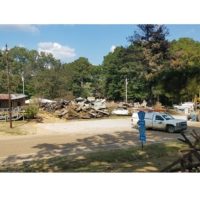 When a fire breaks out in an old wood building—destroying a popular community steakhouse and melting TDS equipment leaving residents without phone or internet service—what can a community do? In the case of Big Creek, Mississippi, the answer was "a lot." Find out how the community chipped in to help make TDS' restoration work go smoothly.

TDS Connect Blog
Learn more about how TDS can keep you connected in the home with Internet, TV, TDS Fiber, DVR and phone services and solutions.
Connect:
Stay connected with TDS Home for the latest news.