Are you ready for some cold, hard facts?
Fact: it's getting colder.
Fact: the holiday season is HERE—whether you like it or not.
Fact: cookies and hot chocolate are a complete meal, and egg nog is a food group.
Fact: TDS TV brings you all of your favorite holiday movies to go with those cookies and hot chocolate.
Fact: The best holiday movie ever is… Wait, what is the best holiday movie ever?
No matter what you do or don't celebrate, these movies are a cultural phenomenon (and pretty unavoidable to boot!).
Since mid-November, TDS employees have been voting for their favorites as part of "Holiday Movie Bracket." We gathered 16 different, feature-length holiday films representing a variety of genres, eras, and casts. From the classics to the maybe-not-so-classics, there was a little something for everyone.
Round by round the field was narrowed until only the best remained. Only one reigned supreme—and, it beat out a number of highly competitive challengers.
According to TDS employees, the best holiday movie is…Elf!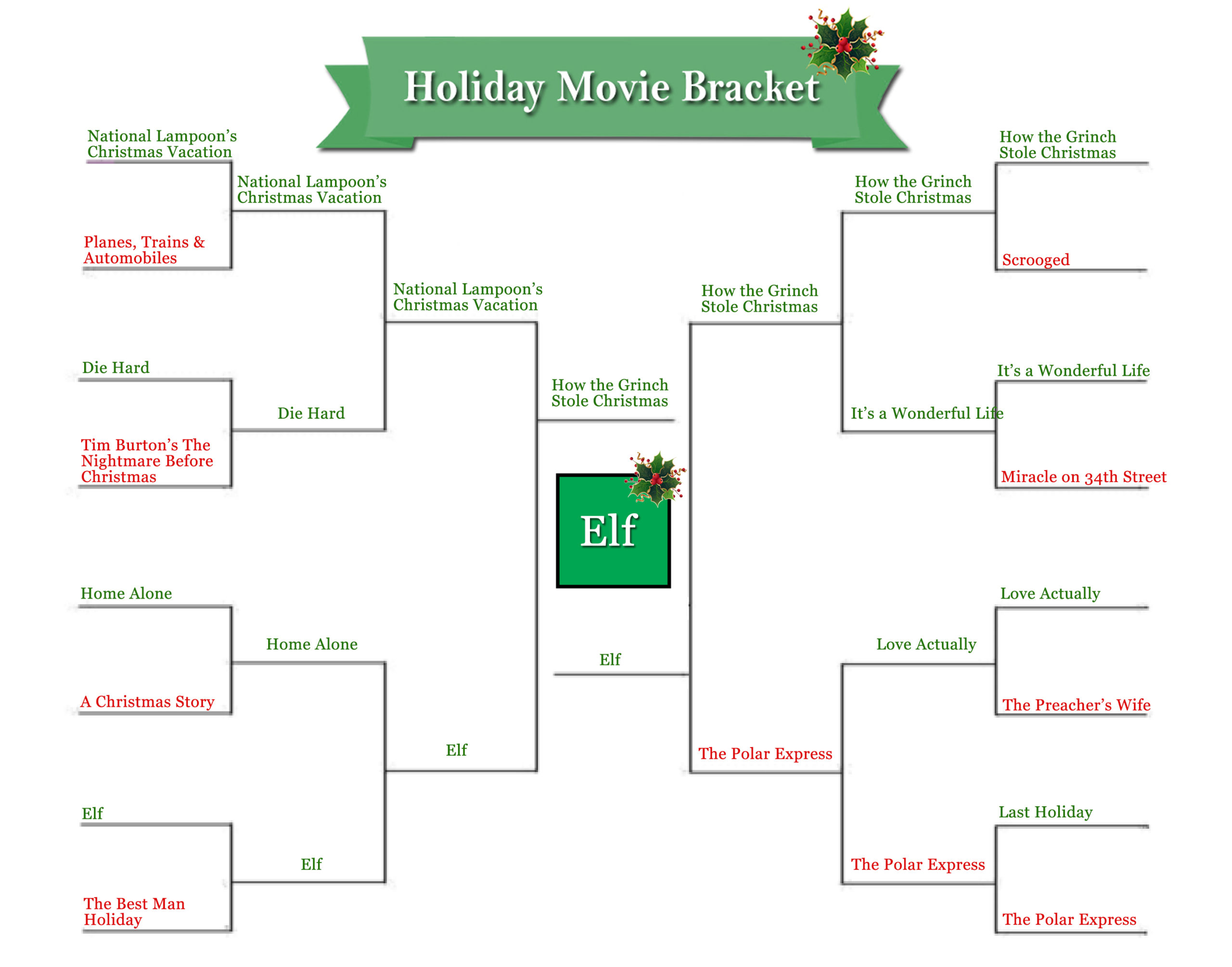 You have plenty of chances to watch this modern holiday classic in the coming days. Tune in on AMC:
Friday, December 20, at 7pm CST
Saturday, December 21, at 5pm CST
Sunday, December 22, at 7pm and 9pm CST
Tuesday, December 24 at 6pm and 10:15pm CST
Wednesday, December 25 at 7pm and 9pm CST
Happy holidays (and remember: the gum you find on the street isn't free candy 🙂 ).
Blogger: Joe Pueschner with Missy Kellor