Every year, TDS employees reach out to help those less fortunate during the holiday season and throughout the year. Whether it's sponsoring local holiday parades or hosting toy and mitten drives, TDS employees can be found volunteering in their communities.
As you might know, TDS and it's parent company, Telephone and Data Systems, are celebrating their 50th anniversary of business this year (woohoo!). One of the ways we've been celebrating is through our 50 for 50 Golden Year of Giving initiative. Over the last 12 months employees from all Telephone and Data Systems subsidiaries submitted more than 500 charities and then voted for 22 to receive a portion of the $50,000 total in charitable birthday funds.
"Our communities are at the center of our businesses and it is our responsibility as a good corporation citizen to give back to the places and people that contribute to the sustainability and long term success of TDS," said LeRoy T. Carson, Jr, president and CEO of TDS.
As our birthday year comes to a close, take a peek at four more winning charities chosen by TDS employees to receive donations (click here and here to read about the previous five winners!).
Lunch Cancer Research Foundation
The Lung Cancer Research Foundation (LCRF) mission is to improve outcomes of lung cancer—the leading cause of cancer death worldwide—by funding research for the prevention, diagnosis, treatment, and cure of lung cancer. The LCRF has funded 364 research grants, totaling nearly $33 million, the most by any dedicated lung cancer nonprofit organization. In addition to research efforts, the foundation also has a strong community presence, leads lung cancer awareness and educational programs, and hosts events nationwide.
The organization was nominated by TDS Telecom Data Analyst Mya Starling, who has experienced the tragedies associated with the disease.
"I nominated the LCRF because they've done such an amazing job funding research, providing resources for patients and loved ones, increasing awareness, and putting a face on this terrible disease that has impacted my family members, good friends, and countless other families around the globe," Starling said. "Ever since learning about the kind of work the organization does through the Free to Breathe Yogathon which my yoga studio sponsors, I've been supporting them."
Key to Happiness Rescue and Transport (KTHR)
This non-profit, volunteer-based, all-breed dog rescue helps dogs find permanent, loving homes in Wisconsin, Texas, and Louisiana. KTHR is dedicated to saving abused, neglected, and unwanted animals from the all too common outcome of euthanasia. In addition to providing the animals with food and shelter, KTHR provides education on the importance of spaying or neutering companion animals to prevent the tragic outcomes associated with unwanted pets.
"I nominated Key to Happiness because, as a dog and animal lover, their mission to rescue animals from high kill shelters and other situations resonates with me," said Nichole Schneeberger, Project Manager at TDS. "I donated a trail camera to them in 2018, which helped them rescue six lost dogs in the community. I know they will put this donation from TDS to great use."
KTHR not only saves the lives of the dogs in their program, they have also donated their time, tools, and expertise to bring home lost/missing dogs in the community.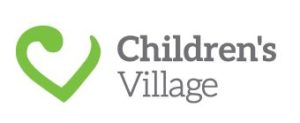 The Children's Village
Children's Village of Coeur d'Alene is a residential home for children in need of a safe haven from abuse, neglect, or severe family crisis, Children's Village has served and protected more than 2,000 children since opening its doors in 1990. Twenty-four hours a day, 365 days a year, they support children in need by providing stable housing, nutritious meals and snacks, health assessment and support, clothing, tutoring services, transportation to school and medical appointments, and much more.
Confidence Learning Center
The "up-north" setting of Confidence Learning Center, also known as Camp Confidence, provides year-round outdoor education and recreation experiences for persons of all ages with developmental disabilities. The camp, located in the Brainerd Lakes area in Minnesota, provides a motivating environment for continual training in self-help skills, behavior management, independent living skills, social adaptability, work habits and life-long leisure skills.
The program at Camp Confidence is aimed at promoting self-confidence and self-esteem, and the necessary skills to become full, contributing members of society. The campers achieve this through active hands-on activities and participation in a variety of outdoor experiences. The staff provides activities in outdoor education and recreation that are not or cannot be offered in their local setting.
Over the years, thousands of individuals have experienced personal growth while participating in educational programs which include archery, cross country skiing, canoeing, and fishing just to mention a few. Such activities as the Confidence Course allow campers to challenge their limits and prove themselves to the most important person of all, themselves.
By Missy Kellor with Cheryl McCollum