Everyone wants great things to watch at a great price and, thanks to SHOWTIME, you can make it happen. For a limited time add SHOWTIME® to your existing TDS TV package for only $10.99/mo. for 12 months!
You can watch award-winning series and movies, sports, documentaries, and comedy specials anytime, anywhere with SHOWTIME. And we really mean it—anywhere and anytime. Whether you're at home in front of your TV or on the go, you can stream everything SHOWTIME has to offer on your computer, tablet, or mobile device with SHOWTIME ANYTIME, included free with your SHOWTIME subscription.
Here are just some of the fantastic things you'll find:
Series
Homeland
Now in its seventh season, this award-winning series is an edge-of-your-seat sensation. CIA officer Carrie Mathison, played by Claire Danes, is a bipolar top operative who fearlessly risks everything to help save the nation from a possible terrorist attack.
Billions
Emmy® and Golden Globe® winners Paul Giamatti and Damian Lewis star in a complex drama about power politics in the world of New York high finance. The stakes are in the billions in this timely, provocative series.
The Chi
From Emmy® winner Lena Waithe, The Chi is a timely coming-of-age drama series centered on a group of residents who become linked by coincidence but bonded by the need for connection and redemption.
Dexter
If you missed it the first time, binge the entire series about Dexter Morgan, everyone's favorite serial killer on SHOWTIME ANYTIME. (You won't find this four-time Emmy Award Nominee for Outstanding Drama Series anywhere else!).
Documentaries
Eric Clapton: Life in 12 Bars
Told through Eric Clapton's own words, this documentary reflects on his traumatic childhood, his difficult struggle with drugs and alcohol, the loss of his son and how he always found his inner strength and healing in music.
Operation Odessa (Starts March 31 at 9pm ET/PT)
This is a true crime documentary featuring a Russian mobster, a Miami playboy and a Cuban spy who sold a Soviet submarine to a Colombian drug cartel for $35 million. The film tells the story of three friends who set out to hustle the Russian mob, the Cali cartel and the DEA for the score of a lifetime.
Hit movies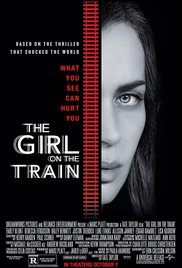 The Girl on the Train
Based on the popular book, Emily Blunt plays Rachel who, devastated by her divorce, spends her daily commute fantasizing about the perfect couple who live in one of the houses. One morning she sees something shocking happen there and becomes entangled in the mystery that unfolds.
The Space Between Us
A teenager, born on Mars and who has only met 14 people in his entire life, comes back to his parent's home planet—one he's never known. He returns to meet a friend he met online and search for clues about who his father is, eager to experience all the wonders he's only read about.
Patriots Day
In the aftermath of the Boston Marathon bombing, Police Sergeant Tommy Saunders (Mark Wahlberg) joins courageous survivors, first responders and investigators in a race against the clock to hunt down the bombers before they strike again.
All of this and we haven't even talked about sports and comedy yet!
There's the new show, Below the Belt with Brendan Schaub (you can watch the first episode on YouTube!), a one-of-a-kind sports talk show, exploring the intersection of combat sports and culture. There's also boxing, Inside the NFL, and lots more.
As for comedy, don't miss the new Shaquille O'Neal presents: All Star Comedy Jam: I'm still laughing, or Unsportsmanlike Comedy with Rob Gronkowski, just to name a few.
And remember: this is just a fraction of you'll find on the always-fresh SHOWTIME (be sure to check out their website to explore everything). You can enjoy every bit of it, on your own time, no matter where you are, for only $10.99/mo. for 12 months.
This offer literally won't last forever so sign up today and get watching (and saving!). To order, visit this page our website, or, give us a call at 1-855-464-5234.
Showtime for $10.99/mo. for 1 year: $10.99/mo. Showtime offer ends 12/31/2018. Offer valid for new Showtime subscriptions only. Promotional price valid for 12 months. After promotional period, current rates apply. HD channels require a subscription to the appropriate premium channel package. Local and state sales tax and other fees, charges, and restrictions may apply. SHOWTIME and related marks are trademarks of Showtime Networks Inc., a CBS company.