Tag Archives | Netflix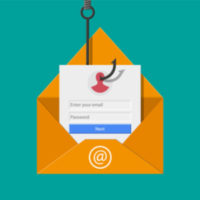 There's a new and clever phishing scam designed to collect your Netflix credentials and credit card information. Not only does the email look like it came from Netflix, the greeting may also include your name. But, stop right there! Just because it looks legitimate, it may not be. Learn what you need to watch for.
This week: Netflix exceeds new subscriber predictions, Samsung releases a new TV that doubles as wall art and the Snap Spectacles are now available on Amazon.
Those who have been around for a while might still remember the early days of the Internet, when the fastest…
more...
TDS Connect Blog
Learn more about how TDS can keep you connected in the home with Internet, TV, TDS Fiber, DVR and phone services and solutions.
Connect:
Stay connected with TDS Home for the latest news.